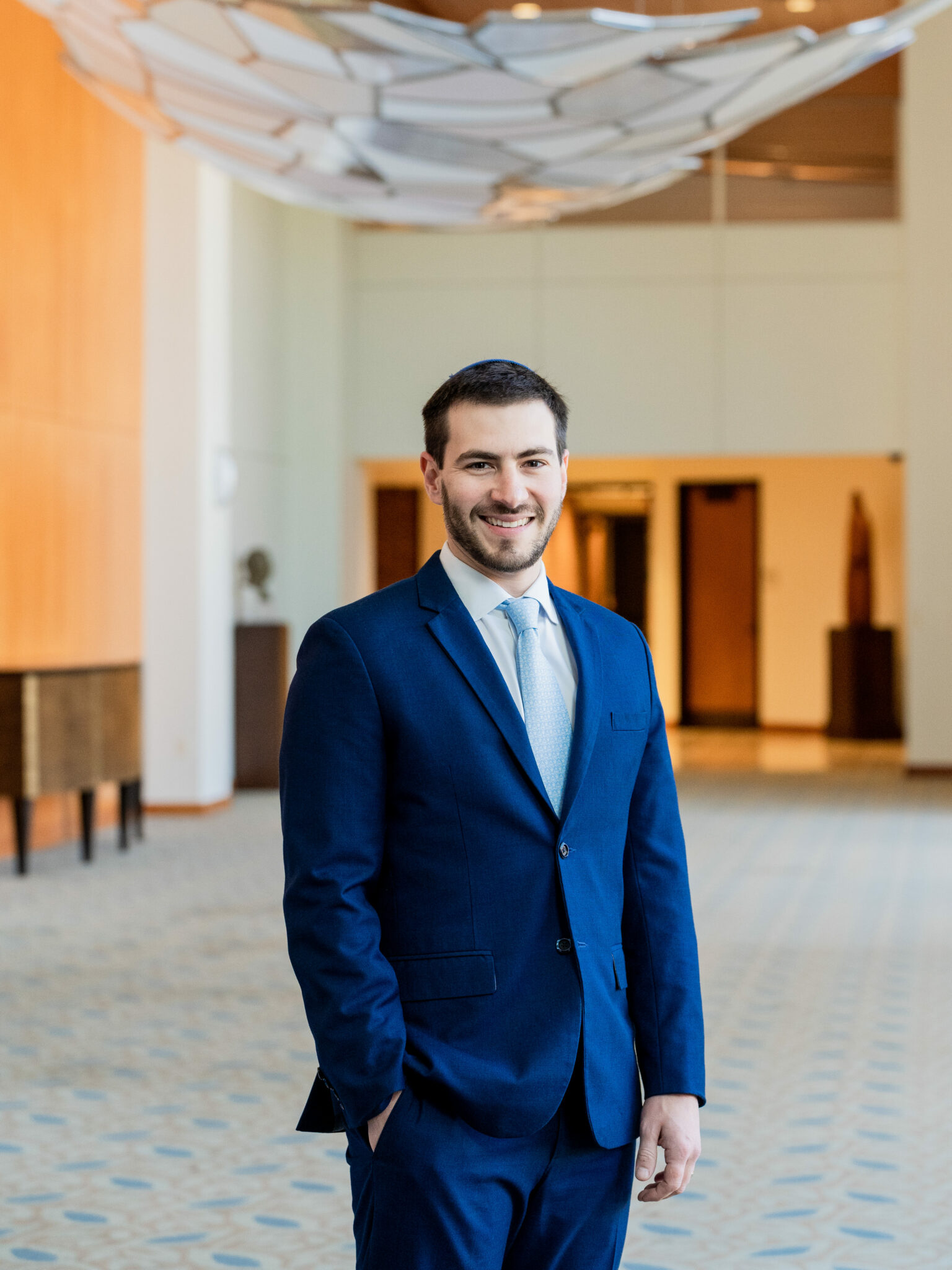 We are thrilled to share new and expanded roles among our congregational team this summer and fall.
Rabbi Jeff Dreifus has been named Assistant Rabbi, building upon his foundational and impactful role as Director of Innovation, Engagement, & Strategic Partnerships since his return to Memphis last July with his wife, Rachael Brill. Rabbi Jeff will continue to balance programming and engagement direction with pastoral and pulpit duties on behalf of the congregation.
"There is no question Rabbi Jeff has made an immediate impact, leaning into life cycle events, Torah study, and powerful d'vars that imprinted on our hearts during one of the most challenging years of our time," said Temple Israel President Leigh Mansberg. "We are grateful for his growing role within our congregation and throughout our community."
We will also be welcoming Emily Groff Heilborn to Memphis and to the Temple Israel family as Music & Cantorial Director beginning this September. After receiving a Bachelor of Music and a Master's of Education in Instrumental Music from Vanderbilt University and teaching music to grades K-4 in the Metro Nashville Public Schools, Emily will serve as URJ Camp Coleman Music Director this summer before moving to Memphis with her partner Nick Heilborn. Emily and Nick celebrate their wedding this weekend, and we look forward to welcoming their next chapter of marriage in Memphis.
Cantorial Soloist Happie Hoffman will always call Temple home as she pursues and builds upon her booming solo music career with notable milestones including her upcoming EP album this fall and headlining performance at Austin City Limits Music Festival.
Happie's voice will continue to anchor our worship and High Holy Days experience this fall, after which she will grace our community and bimah with special musical appearances.
"Temple is where my love for music and performance was born, and this experience serving my community has been one of the greatest gifts of my life," said Happie. "I'm grateful for what we were able to build and create together and look forward to every visit home and opportunity to sing with you."
Emily Groff Heilborn will work with our talented education team, including Sophie Weiss, Director of Youth Education & Family Engagement, and Carly Abramson, Music & Education Specialist, to craft and lead engaging, daily music education offerings across generations and around our campus.
"Having been raised in Miami in a family with Jewish music at its core, I couldn't be more excited to lean into my passion with a congregation like Temple Israel," said Emily. "Music's role in creating community drives me spiritually and professionally, and it is an integral part of Temple Israel's DNA. I can't wait to continue cultivating it."