We are Temple Israel!
Get to know us!
Our Mission
Clergy
Staff
Board of Trustees
Clergy
Temple Israel's clergy enjoys a proud legacy of involvement in the Memphis community, taking leadership roles in interfaith activities and on local agency boards. They are involved regionally and nationally in the work of the Union for Reform Judaism, as well as in their respective professional organizations, the Central Conference of American Rabbis and the American Conference of Cantors, making Temple Israel recognized throughout the country.
Senior Rabbi Micah D. Greenstein, D.D.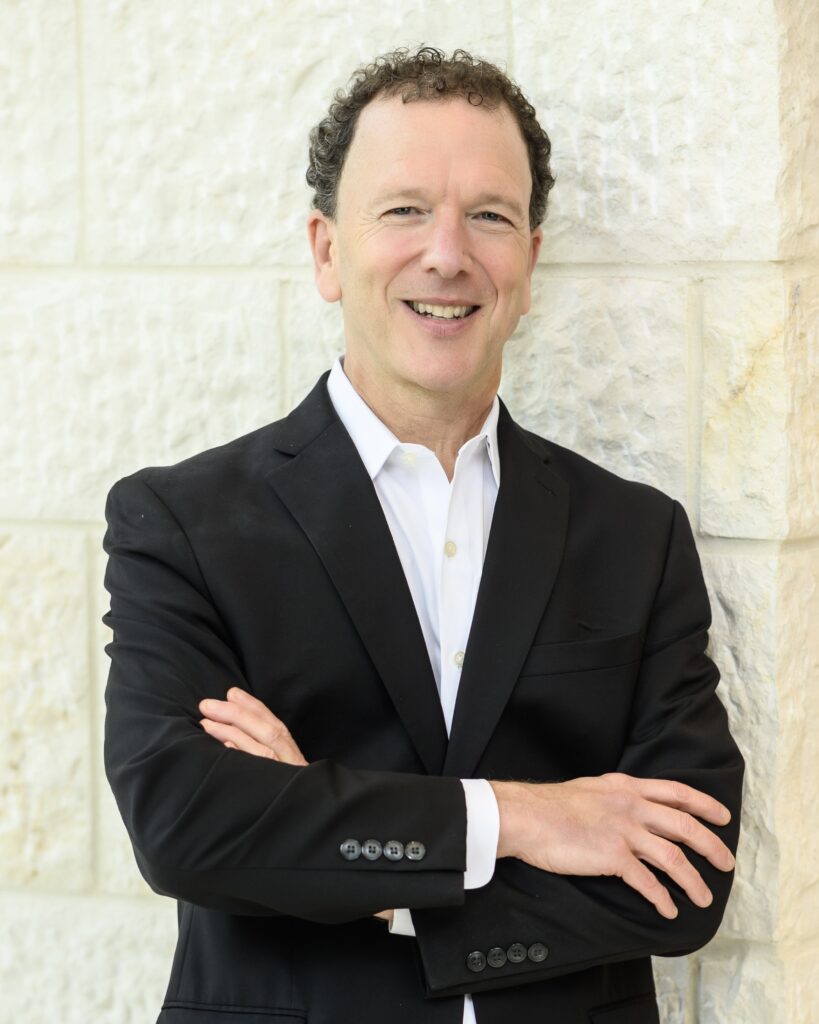 As the eighth senior rabbi in Temple Israel's 165-year history, Rabbi Micah D. Greenstein has served his congregation for three decades, sustaining its position as the largest synagogue in Tennessee and the Deep South. Reflecting Temple Israel's commitment to serving the greater community, Greenstein was recognized as the first "Memphian of the Year" by Memphis Magazine in 2013.
Notable honors include "America's Top 50 Rabbis" by Newsweek/The Daily Beast in 2012 and 2013, Memphis City Council's "Humanitarian Award" in 2011, "President's Humanitarian Award" in 2012 by Memphis Theological Seminary, where he has taught future ministers about Judaism since 1992, and the "Dr. Martin Luther King, Jr. 'Be The Dream' Legacy Award" in 2016.
Rabbi Greenstein served as two-time president of the Memphis Ministers Association in the 1990s and as an Executive Committee member of the National Civil Rights Museum, where he continues to serve on its Board of Directors.
Greenstein served on the National Board of the NAACP and, in 2005, became the first rabbi to preach in the Washington National Cathedral on a Major State Day, Tennessee Day.
A Cornell University National Scholar and Harvard University Kennedy Fellow, Rabbi Greenstein earned his undergraduate degree in Economics and a Masters in Public Administration. After completing a Masters in Hebrew Letters at the Los Angeles campus of the Hebrew Union College-Jewish Institute of Religion (HUC-JIR), Greenstein was ordained and, 25 years later, received his Doctor of Divinity degree from HUC-JIR in Cincinnati. His greatest blessings are his wife, Sheril, and their children Cara (husband Alex), Jake, and Julia.
To connect with Rabbi Micah Greenstein, please contact clergy assistant Jan Klein at 901.937.2771 or email her at jank@timemphis.org.
---
Rabbi Jeff Dreifus, Assistant Rabbi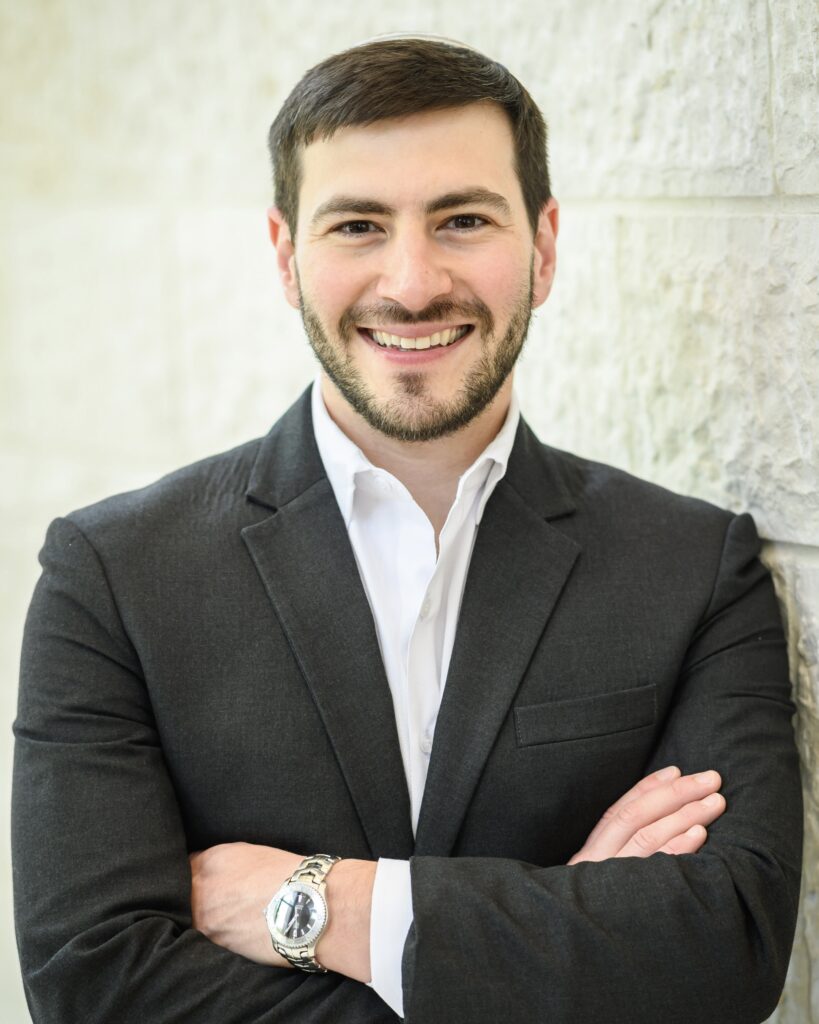 Rabbi Jeff Dreifus joined Temple Israel in June 2021 as the Director of Innovation, Engagement, & Strategic Partnerships. In June 2022, Rabbi Dreifus assumed his new role as Assistant Rabbi.
Rabbi Jeff will continue to balance programming and engagement direction with pastoral and pulpit duties on behalf of the congregation.
He received his rabbinic ordination from Hebrew Union College in New York City, May 2021. As a student, Jeff served congregations in Juneau, AK, and Rye, NY. Prior to his rabbinical studies, Jeff worked in investment banking and for a green tech startup in Memphis, TN. While in Memphis, Jeff co-founded ConnecTI's Underground Shabbat community and the Temple Israel Fellowship for college students and recent graduates. The TI Fellowship was recognized by Slingshot as one of the most innovative Jewish programs in the U.S. Jeff graduated cum laude from WashU in St. Louis with a B.A. in economics and environmental studies.
---
Rabbi Ross Z. Levy, Assistant Rabbi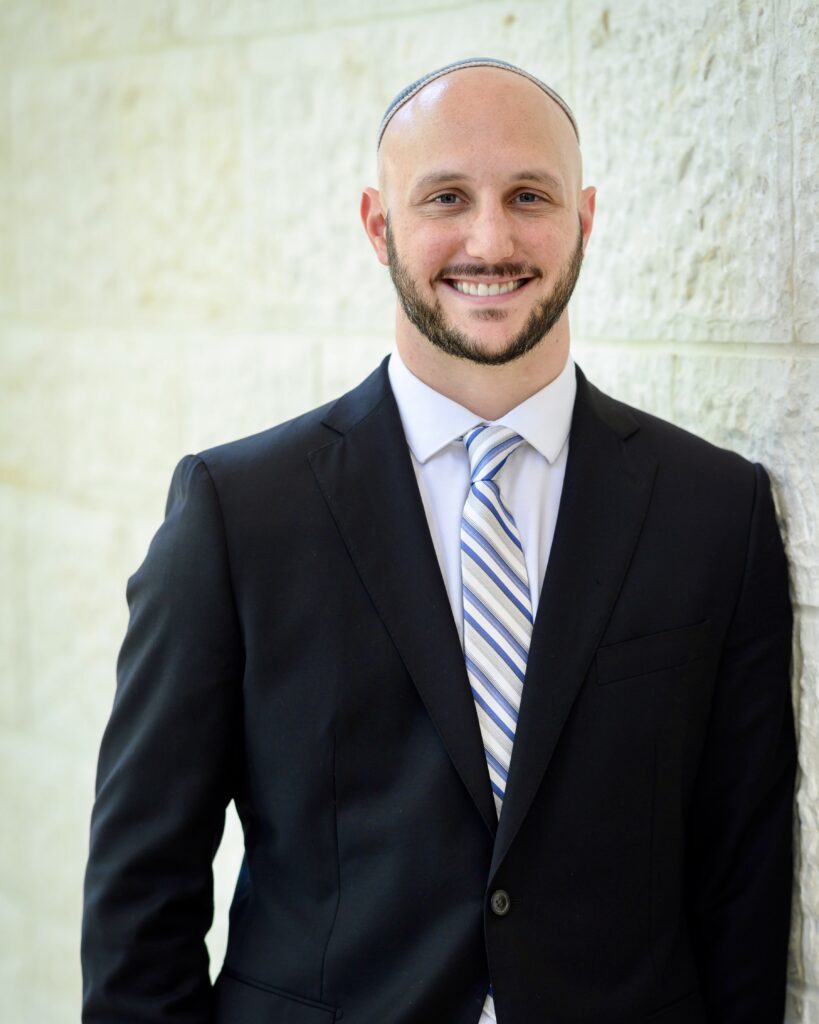 Rabbi Ross Z. Levy was born and raised in Nashville, TN, where his Jewish journey began as a sixth-generation congregant at The Temple Congregation Ohabai Sholom. After his active involvement in BBYO at the chapter, regional, and international levels, Rabbi Ross earned his B.A. in Religion from George Washington University, where he accepted invitations from the Theta Alpha Kappa Honors Society for Religious Studies and Theology as well as the Phi Sigma Tau Honors Society for Philosophers. During his time at GW, Rabbi Ross was also an active member of Pi Kappa Phi Fraternity, performed with The GW Troubadours a cappella group, and spent a semester studying in Granada, Spain. Another highlight was the summer he spent interning at the NAACP Washington Bureau through the URJ Religious Action Center's Machon Kaplan Program.
Rabbi Ross achieved a Master's of the Arts in Hebrew Letters and Rabbinic Ordination from the Hebrew Union College-Jewish Institute of Religion in Cincinnati, OH in 2021. While at HUC-JIR, Rabbi Ross participated in the Shalom Hartman Institute's Yearlong Seminar for Rabbinical Students, served as the student rabbi of Temple Shalom in Lafayette, LA, and earned a Master's Concentration in Israel Education from the iCenter for Israel Education. In spring of 2021, Rabbi Ross was awarded the Rabbi Morris H. Youngerman Memorial Prize for the best sermon preached in the Scheuer Chapel during the academic year.
Before moving to Memphis, he served two years as the Assistant Rabbi at Congregation Kol Ami in West Hollywood, CA. Rabbi Ross is deeply committed to providing members of the community with the tools to navigate Jewish tradition and craft their most meaningful way of living Jewishly. Whether it is engaging with our sacred texts or joining together in worship, Rabbi Ross hopes to open diverse avenues of connection to all. He is also a rodeph tzedek, a "pursuer of justice", who always strives to apply the ancient teachings of Jewish tradition to social action and social justice efforts.
---
Emily Groff Heilborn M.Ed, Music & Cantorial Director
Emily Groff Heilborn joined the Temple Israel clergy team in the Fall of 2022 as the Temple's first Music and Cantorial Director. Born and raised in Miami Beach, Emily moved to Tennessee to study at Vanderbilt University, earning a Bachelor of Music and Master of Education in Instrumental Music degrees. Before coming to Temple Israel, Emily taught music in Metro Nashville Public Schools. She also led services and other music programs in the Nashville Jewish community, including the Jewish Federation of Nashville and Middle Tennessee, JCC, Vanderbilt University Hillel, and Jewsic City (a monthly Shabbat experience for young adults).
Emily has always been passionate about creating and nurturing community through music, especially Jewish music. As a camp and youth song leader in the Reform Movement, she has mentored and taught young musicians in camps, youth conferences, and communities. Through her teaching, song leading, and songwriting, Emily seeks to make music accessible to everyone – listeners, creators, and performers. She released her debut EP "Breathe" in 2021 and has written several camp theme songs.
She and her husband Nick and thrilled to be in Memphis and at Temple Israel.
---
Harry K. Danziger, Rabbi Emeritus
Harry K. Danziger, Rabbi Emeritus, served as Assistant, Associate, and then Senior Rabbi of Temple Israel from 1978 to 2000. He was selected by Memphis Magazine as one of "Who's Who in Memphis" and continues to be active in our congregation and in the Memphis community.
Rabbi Danziger has been President of the Central Conference of American Rabbis, the conference of Reform/Liberal/Progressive Rabbis in North America and beyond. He is a member of the Conference of Presidents of Major American Jewish Organizations and serves on the boards of the Union for Reform Judaism and the Hebrew Union College-Jewish Institute of Religion.
Rabbi Danziger is a graduate of the University of Cincinnati, where he was elected to Phi Beta Kappa. He received his Master of Arts in Hebrew Letters and was ordained at the Hebrew Union College-Jewish Institute of Religion in Cincinnati. He was awarded an Honorary Doctor of Divinity at Rhodes College in 1984 and at HUC-JIR in 1989. He and his wife, Jeanne, have three children and three grandchildren.
Contact Rabbi Danziger: 901.761.3130 | timemphis@gmail.com
---
John M. Kaplan, Cantor Emeritus
John M. Kaplan, Cantor Emeritus, served Temple Israel from 1981 to 2014. As Cantor, he was a driving force behind both the adult and youth choirs and worked passionately to assist congregants in need as the clergy liaison to Temple's "God's Unfinished Business". He is a member of the American Conference of Cantors and has served on its Executive Board and as Chair of the Committee on Ethics and Appeals.
Kaplan received his undergraduate degree from the University of North Texas, his Cantorial Certification and Investiture from HUC-JIR School of Sacred Music in New York, and his Master of Arts in Religion from Memphis Theological Seminary.
In June 2015, he received Rabbinic Ordination from the Rabbinical Academy of America and now Rabbi-Cantor Kaplan serves as the spiritual leader of Congregation B'nai Israel in Jackson, Tennessee. He and his wife, Linda, have three children and four grandchildren.
Contact Rabbi-Cantor Kaplan: 901.761.3130 | cantorkaplan@timemphis.org
---
Staff