Explore Temple Israel!
Temple Israel is located on a thirty-acre wooded campus in the heart of East Memphis at 1376 East Massey Road. New members and families are always welcome to visit and explore Temple Israel.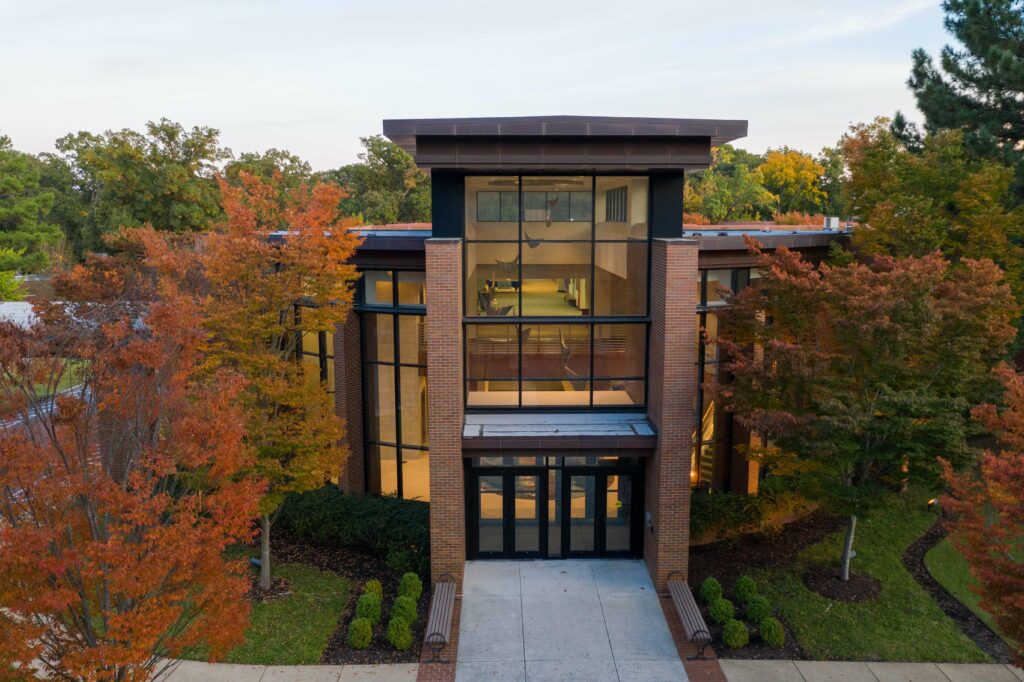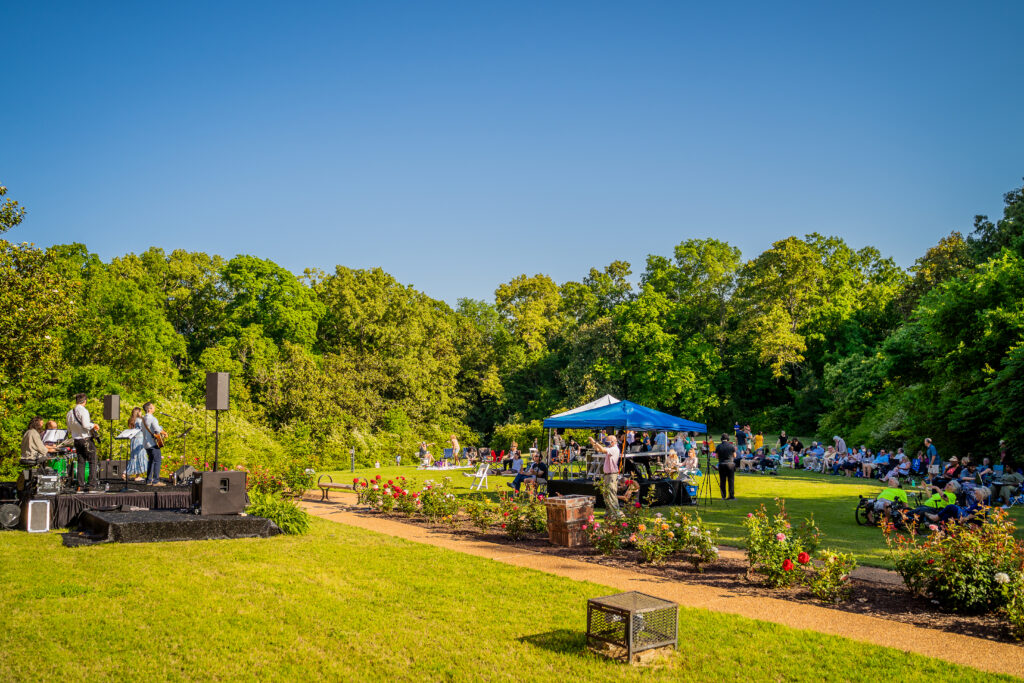 Temple, as do all member congregations of the Union for Reform Judaism, welcomes everyone to attend services and join as members.
---
Accessibility
Our space provides full access to visitors with unique needs. If you have any questions, please call the front desk at 901.761.3130.
---
Facilities
Email Director of Facilities Scott Giles or call 901.937.2797 with Temple facility inquiries.
Adult Lounge
This well-appointed and private setting is located near the Danziger Chapel and is a comfortable place to relax or meet.
---
Atrium
This entrance for Shabbat services and major events is complemented by a fountain, all "under the glass."
---
Atrium Lobby
Once you enter through the atrium's doors, you're in the atrium lobby, only feet from the Sanctuary, Danziger Chapel, and Ettelson-Wax Hall. The atrium lobby is a lovely setting for receptions or Oneg Shabbats.
---
Beit Midrash
This comfortable oasis is an excellent space for learning, gathering, and connecting.
---
Courtyard
Home to Temple's Sukkah, the courtyard is a beautiful and enclosed outdoor setting used for wedding receptions or various special events.
---
Courtyard Gallery
Between the courtyard and Ettelson-Wax Hall, this area connecting the Scheidt Family Center and the atrium lobby is perfect for Shabbat dinners or for special events.
---
Danziger Chapel
With seating for over 300, this gorgeous chapel is named for long-time Temple Israel Rabbi Harry K. Danziger and his wife, Jeanne.
---
East Hall
This gathering area outside the Scheidt Family Center is used for small receptions and dinners.
---
Ettelson-Wax Hall
Named for Rabbi Harry W. Ettelson and Rabbi James A. Wax, both of blessed memory, this beautiful, multi-use social hall is used for bar and bat mitzvah luncheons, meetings, wedding receptions, speaking engagements, parties, and more!
---
Greenstein Sanctuary
The semicircular design of the 1,500-seat Sanctuary implies that there is another half beyond its confines: one half for the congregation within the Sanctuary and the other half for the community at large. The Sanctuary was commemorated in September 2021 for Rabbi Micah D. Greenstein and his 30 years at Temple Israel.
---
Hall of Presidents
The images of all who have served as president of Temple Israel are displayed here, as well as one of three pieces of artwork listing contributors to the A Gift for Generations campaign. The Hall of Presidents is in the area leading to the Scheidt Family Center.
---
Information and Welcome Center
The Information and Welcome Center is located at Temple's main "everyday entrance." Guests and members alike can stop by for assistance.
---
Playground
Located outside the Temple preschool, these fun and secure playgrounds are enjoyed by Temple's preschoolers from the Barbara K. Lipman Early Learning Center.
---
Scheidt Family Center
Another multi-use venue, the Scheidt Family Center hosts dinners, bar and bat mitzvah parties, MeFTY events, basketball games, religious school programs, and much more.
---
Temple Israel Museum
The Temple Israel Museum houses and proudly displays a remarkable treasure of Jewish ritual art with The Herta and Justin H. Adler Judaica Collection. Become a Friend of the Museum today! Learn more here.
---
Sisterhood Judaica Shop
Our gift shop consists of a gift and bridal registry and the largest selection of Jewish merchandise in Memphis. It is located across from the Information and Welcome Center.
Please note that the entire campus, both in the buildings and outside areas, is a smoke-free environment.