Thank you for joining us virtually.

A few minutes before the start of a given service, click above to begin the livestream. Please understand that sometimes technical difficulties occur which are beyond our control. Thank you for your patience and understanding. If you need access to closed captions, please use our Facebook livestream.
---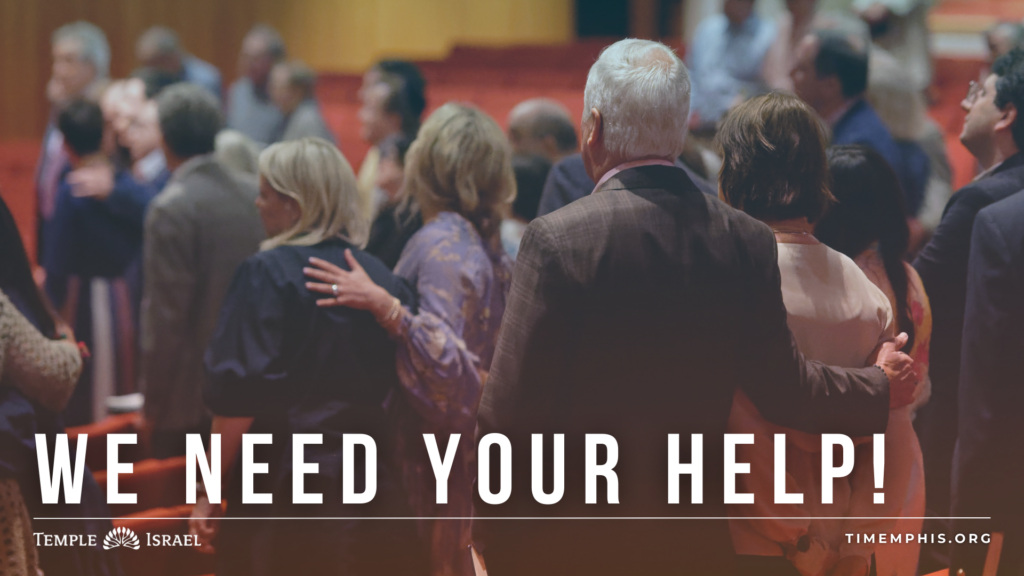 We're listening!
Help us enhance your Temple Israel online experience. Share your thoughts in our quick survey as we create a more engaging and inclusive virtual community!
---

We invite you to become a part of our extraordinary community by formally becoming a member of Temple Israel.
Your membership ensures the vitality and endurance of Jewish life in the South, strengthens our prominent progressive voice in the world, and affirms your support and care for our community. Please contact Jan Reisman at janr@timemphis.org or 901.937.2781, or click above to request more information about becoming a member at Temple Israel.