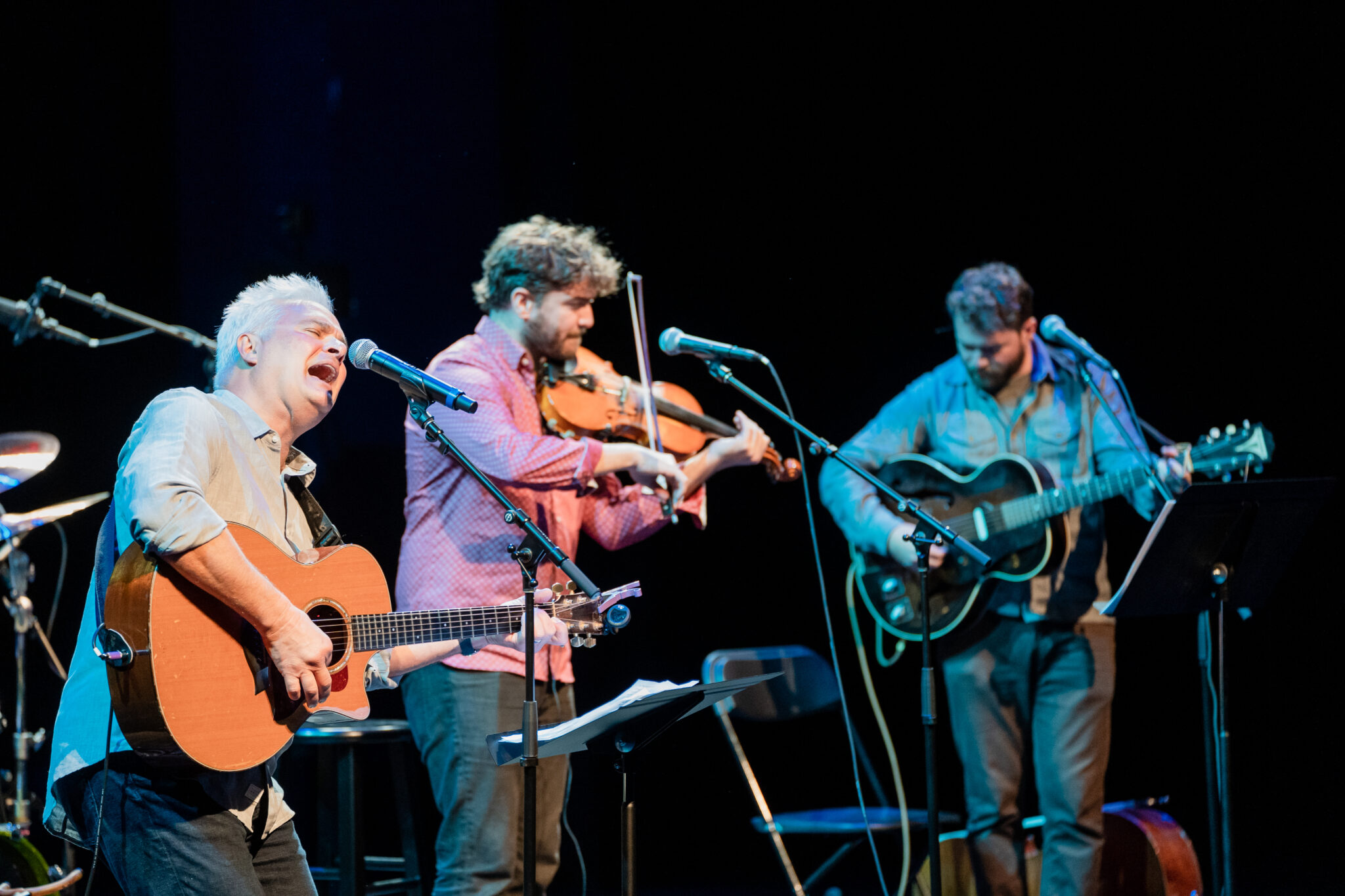 Temple Israel's Light Up the Night Community Chanukah Concert Brought Music and Culture to All Memphians at Crosstown Theater
On Saturday, December 4, members of Temple Israel joined the greater Memphis community for the first-ever Chanukah Community Concert at Crosstown Theater. Music from Jewish music heavy-hitter Craig Taubman was accompanied by the harmony and musical support of The Brother Brothers, twins from Brooklyn who alternated playing the violin, guitar, and cello. Rabbi Greenstein ended the evening by lighting the menorah and leading the blessings. The concert was later streamed on JLTV.tv for thousands of viewers to enjoy.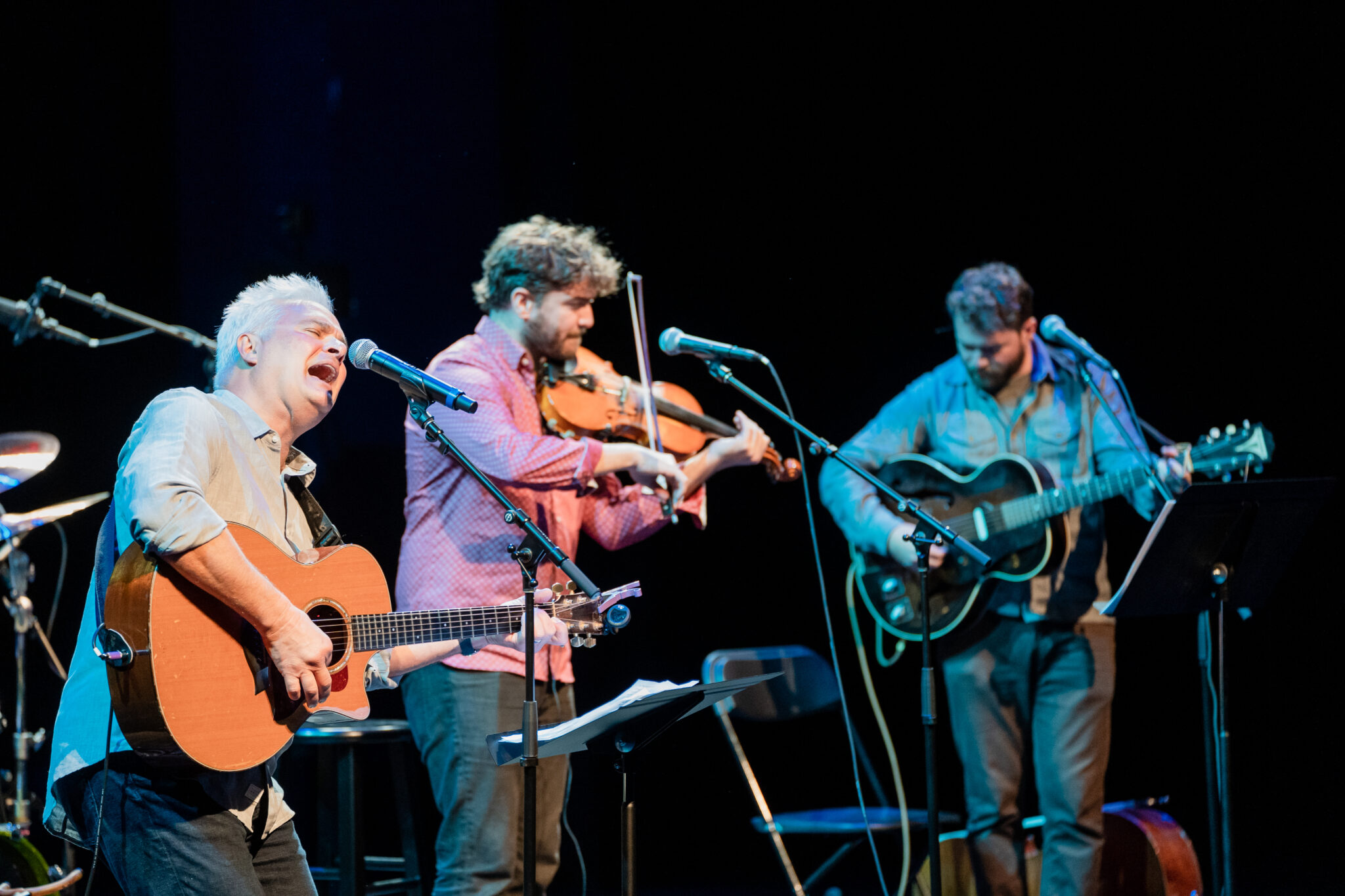 The following Sunday, December 5,
the final night of Chanukah was set aglow by a candle lighting in the Atrium Under Glass at Temple Israel. Each person and family brought a menorah that was meaningful to them. Their stories were told – one menorah was purchased more than four decades ago on a trip to Florida with a spouse, another menorah was fashioned together just that morning – and as the candles were lit and the blessings were said, a peaceful moment of togetherness was enjoyed by all.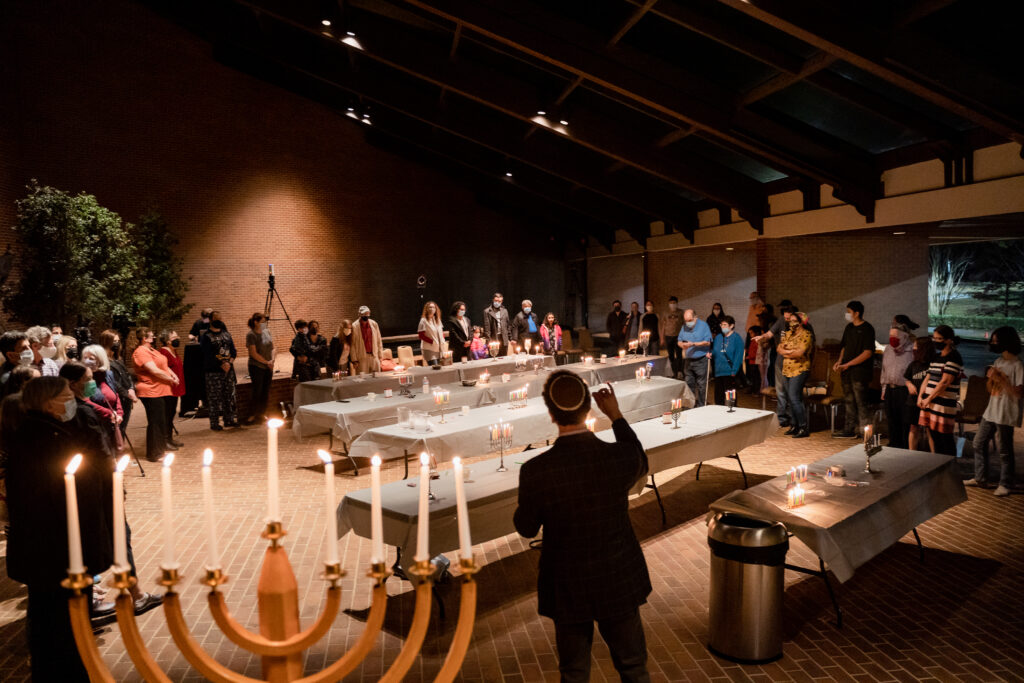 Thank you to The Kenneys Photography for documenting the 2021 Chanukah weekend.