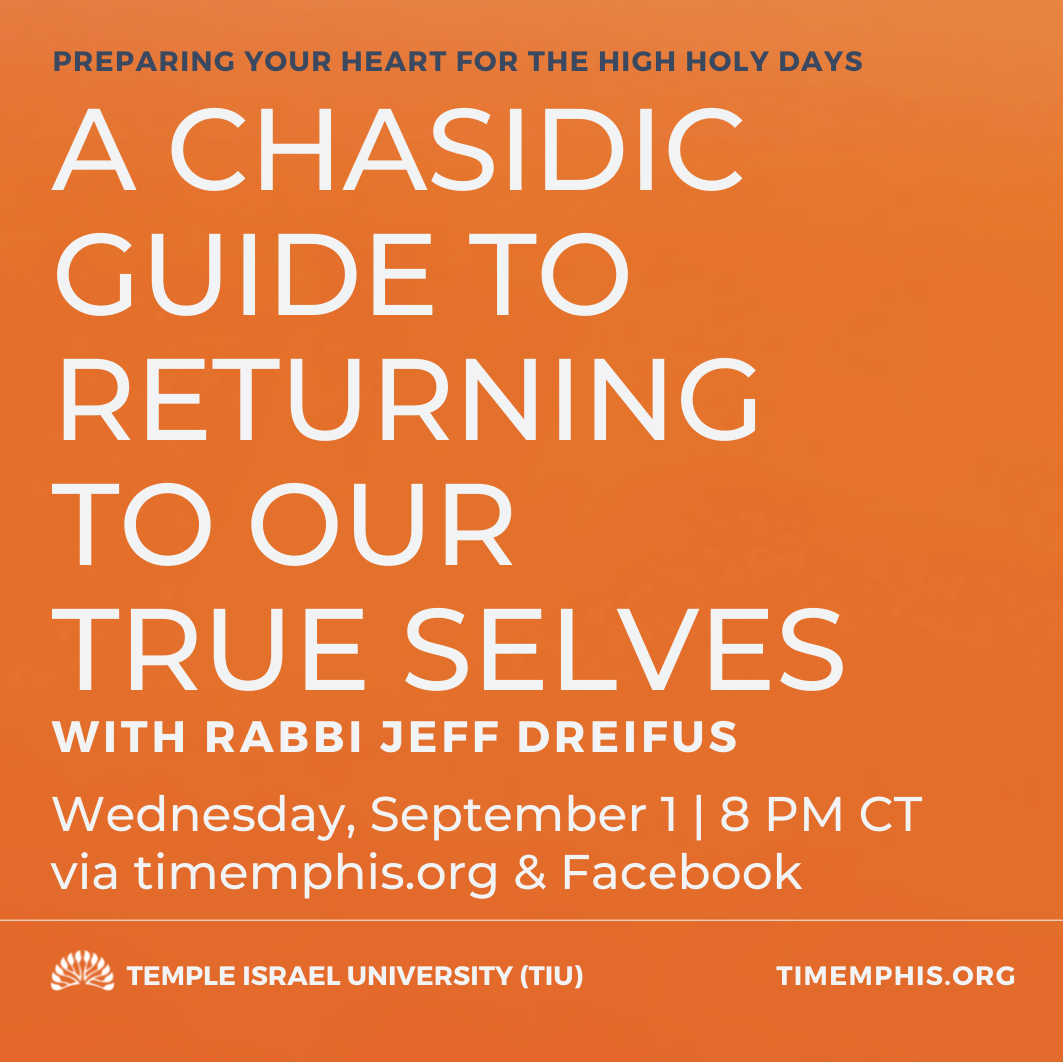 We often learn the most about ourselves through stories about other people. Come to discover what Chasidic stories can teach us about looking inside, finding ourselves, and forging the right path for the year ahead.
"Preparing Your Heart for the High Holy Days"


For the month of Elul, TIU is offering a series of heart-expanding classes. Join us as we learn and prepare for the High Holy Days.