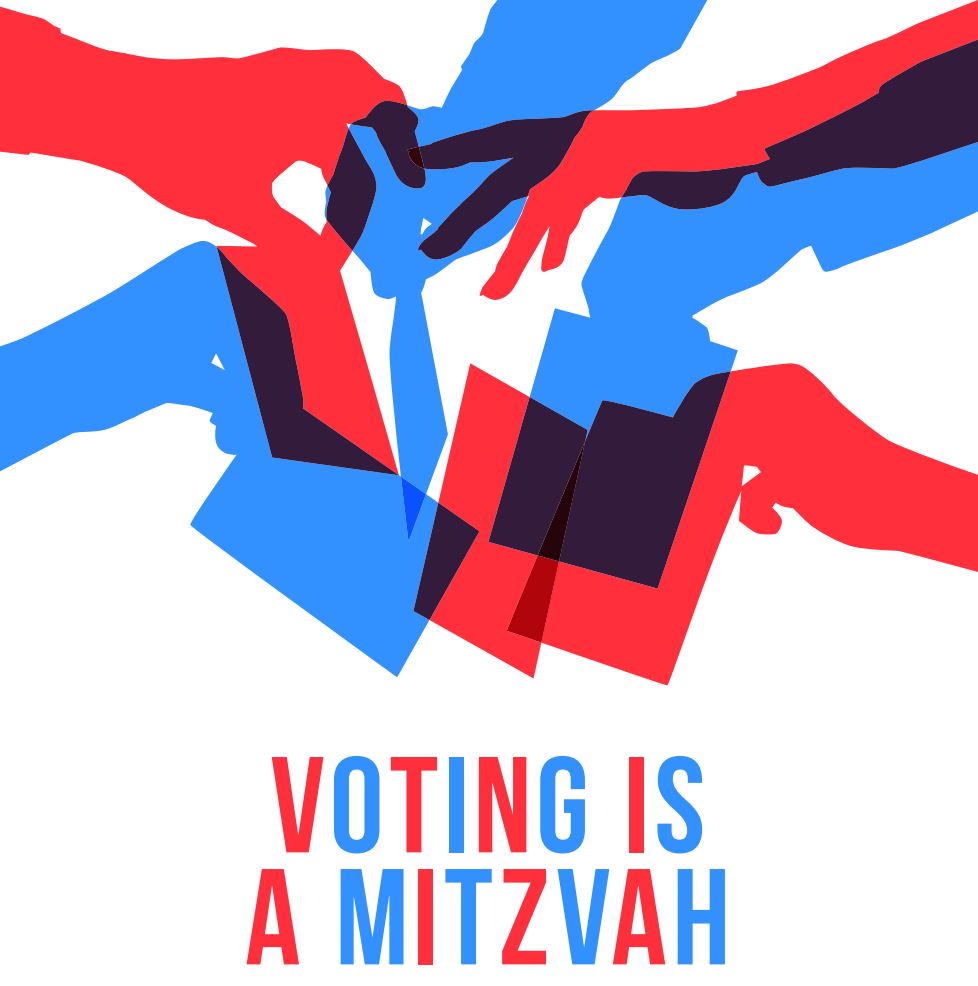 By Sarah Rushakoff
Voting is a very Jewish thing. Tikkun olam – the Mishnaic concept of repairing the world – can be practiced by anyone, anywhere, from doing everyday mitzvot at home to encouraging policy change on an international scale. "Especially here at Temple Israel, there is such a good focus on Tikkun olam and social justice. One of the ways to work on repairing the world, to create the kind of world you want to see, is to vote and be involved in your community so that you are effecting change," says Jennifer Kollath, Temple Israel Archivist. "For example, we place a high value on education in the Jewish community. How do you create the school system you want to see? By voting for officials whose values are the same as yours." 
Aiming to reach 100% voter participation in the Reform Movement, the Religious Action Center of Reform Judaism is leading its 2020 "Every Voice, Every Vote" campaign to mobilize congregations, NFTY regions, WRJ-Sisterhoods and MRJ-Brotherhoods, camp communities, college students, and individuals who are eligible voters. Temple Israel enthusiastically joins this nonpartisan campaign because, as Jennifer says, "maybe we don't all vote the same, but it's important that we vote."
The Jewishness of community involvement and voting is woven into the history of Memphis and of Temple itself. Jennifer explains, "This campaign is an extension of Temple's long history of community engagement." Rabbi James Wax, who served as Rabbi at Temple from 1946 until 1978 when he retired, was a tireless advocate for civil rights and racial justice. He spoke often of the importance of standing up for others whose voices were muted or silenced by society, and he followed his own guidance, serving with many Memphis organizations dedicated to helping the marginalized.
And back in the 1920s, another Jewish Memphian, Joe Hanover, was so passionate about women's suffrage that he dedicated his political career to making it happen. Born in Poland, he was elected to Tennessee House of Representatives, the only first-generation immigrant in the House at the time. "When they were trying to pass women's suffrage, Tennessee was the last state to vote so it could be ratified," says Jennifer, and Joe pushed hard for Tennessee to become the final piece of the puzzle. Tennessee legislators voted 50 to 49 in favor of ratifying, giving white women the vote for the first time in the United States.
The "Every Voice, Every Vote" committee at Temple is led by Associate Rabbi Bess Wohlner and includes representatives from Brotherhood, Sisterhood, ConnecTI, staff, and clergy. "Part of being Jewish is engaging in the community where we live, and one easy way we can do that is by voting," says Rabbi Wohlner. Temple's nonpartisan committee plans to reach out and encourage every congregant to head to polling places for every election. Many people only vote in national elections, but voting in primaries and smaller local and state elections are equally important actions that help shape our communities.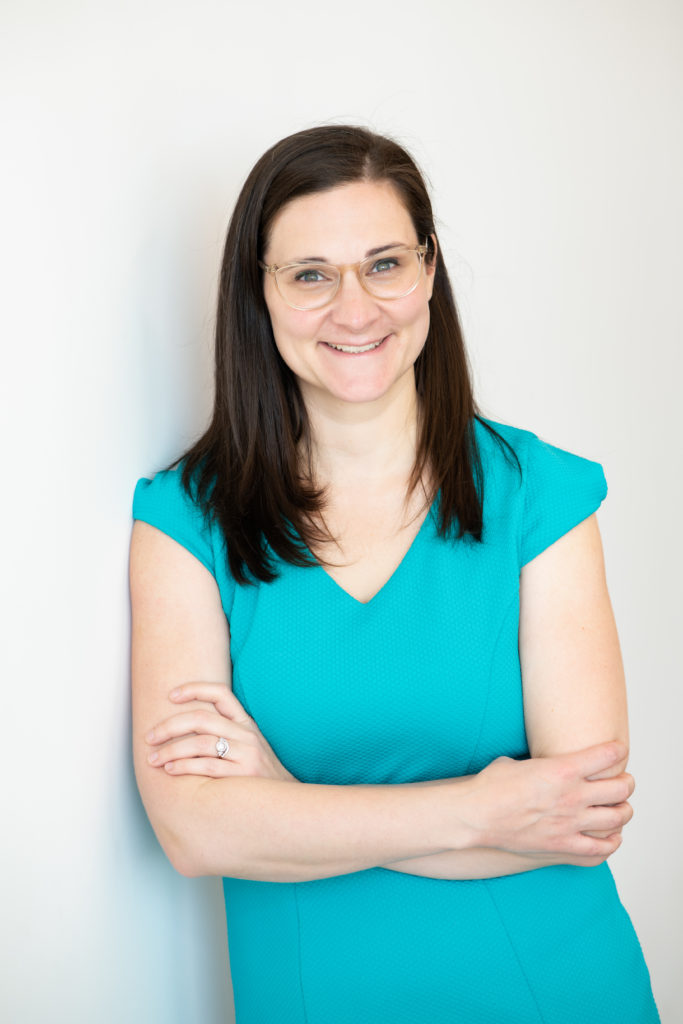 Elections can be confusing, whether you've never voted before or you've been voting all your life. "The way they have absentee voting set up, there are a lot of different boxes to check, and it's complicated. If you aren't someone who's used to voting regularly, it's so easy to say 'why bother' and not go through with it," acknowledges Jennifer. "What we're trying to do now is set up that infrastructure, so congregants know how to vote, where to vote, are registered to vote, so as we continue for the next couple of years, local politicians will know that Temple Israel votes, and that they need to listen to our concerns about what we want to see happen in Memphis."
Rabbi Wohlner agrees, "I hope politicians will understand that it's a powerful message to have a congregation that votes 100 percent, they're going to want to listen to us more closely." There are many things you can do once you've verified that you're registered. "Create your voting plan, tell a friend, commit to it, and follow through. "Ask your friends if they need help with their voting plans," Rabbi Wohlner suggests.
Look up the candidates and get familiar with their platforms. Pay attention to the issues that are important to you. Find your voting location on a map. If there's a candidate who really inspires you, ask them how you can help with their campaign. Can you put a yard sign in front of your home? Can you volunteer at a phone bank? Post about your voting plan on social media? There are countless ways to get involved.
As Rabbi Micah D. Greenstein, senior rabbi of Temple Israel is fond of saying, only part of being a Temple congregant happens inside the synagogue. "The Temple Israel Sanctuary was intentionally designed in a semi-circle, but not for acoustics. Engaging with the greater community is the message of Temple's Main Sanctuary. The architectural message of our primary prayer space is the Jewish teaching that prayer must lead to action. What good are prayers in the Temple Sanctuary if they do not impact the other half of the circle – the greater community?"