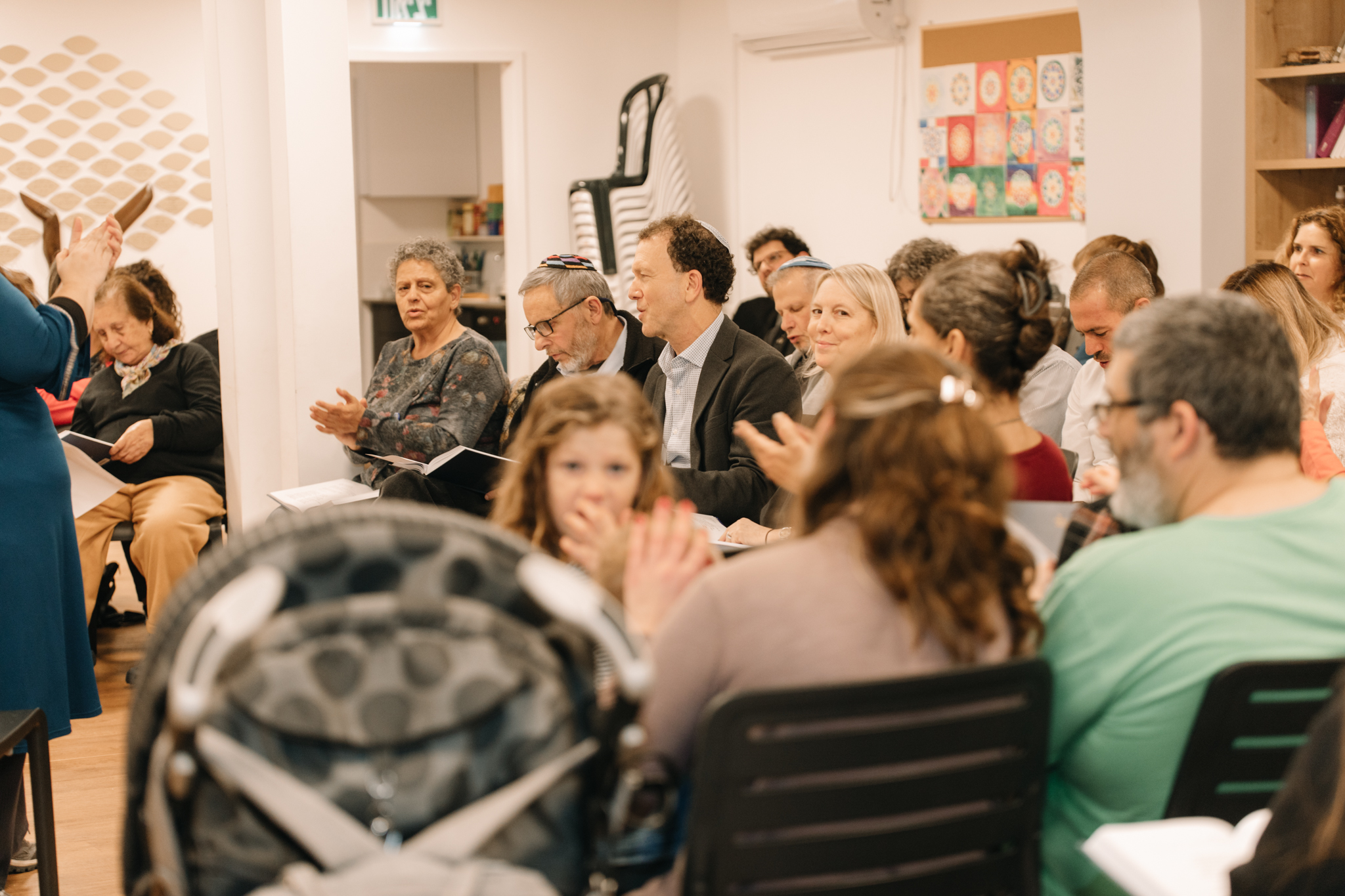 By Micah Greenstein, Guest Columnist | October 22 | Daily Memphian
There is no rational explanation for why marathoners like myself choose to run 26.2 miles. Health matters, and however a person chooses to exercise, doctors are right: If you ignore your health, it will go away. However, you do not have to run marathons to stay in shape. You just have to be a little crazy!
Interestingly, the Bible backs up the importance of keeping the body healthy. "Take utmost care of yourself and watch yourself scrupulously" (Deuteronomy 4:9).
Maimonides, the greatest Jewish philosopher and a physician himself in the 12th century, interprets the phrase "take utmost care of yourself " to mean paying attention to the welfare of one's soul and body. Taking care of the human body, therefore, isn't a new idea. It's an ancient teaching.

Among my reasons for running marathons, beyond exercise and stress release, is a philosophical one. Life is a lesson in patience, pacing and endurance, is it not? Life is about living each day, not rushing through the years in one quick dash.

In one of my early marathons, when I was barely 40, an older man who appeared to be in his 60s and who was much heavier than I am, sped past me at mile 21 in the Chicago Marathon.
Written on the back of his shirt were the words I needed in the depths of despair in order to finish the race. The expression sums up not only how people manage to complete a marathon but also my own spiritual approach to life itself.

The shirt read: "Quitting isn't an option."
What an apt expression for many challenges in life, from the single parent and divorcee to the widow or widower who somehow finds a way to go on. What about the businessperson who refuses to quit after enduring demoralizing losses? What about adults and kids with health challenges and diseases who choose to live rather than give up on life? What about the teenager who gets into trouble, learns from their mistake and achieves distinction rather than quit?
I spend a lot of my time as a rabbi helping people believe in second chances rather than quit. We all have said or done things about which we felt shame, guilt or regret. How we take action to cultivate those second chances makes all the difference in moving forward. A story, which predates the internet, comes to mind:
"I remember an incident from high school," he said. "I grew up in a small town in Iowa. There was a sheriff in town that none of us kids liked. One night, my two buddies and I decided to play a trick on Sheriff Brown. After drinking a few beers we should never have drunk, we found a can of red paint. We climbed the wall water tower in the middle of town and wrote on the tank in bright red letters, 'Sheriff Brown is an S.O.B.' The next day, the town arose to see our sign. Within hours, Sheriff Brown had my two pals and me in his office. My friends confessed, and I lied, denying the truth. No one ever found out.
Twenty years later, I didn't even know if Sheriff Brown was still alive. So, I dialed information in my hometown back in Iowa. Sure enough, Roger Brown was still listed. I dialed his number. After a few rings, I heard 'Hello?' I said, 'Sheriff Brown?' Pause. 'Yup.' 'Well, this is Jimmy Calkins. And I want you to know that I did it.' Pause. 'I knew it!' he yelled back. We had a good laugh and a lively discussion. His closing words were, 'Jimmy, I always felt sorry for you because your buddies got it off their chests and were able to move on, and I knew you were carrying it around all these years. I want to thank you for calling me — for your sake.'"
The Sheriff Brown story is more than a reminder that it's never too late to forgive or to ask forgiveness, even from those who don't deserve it. It is also a reminder that it's never too late to push through a challenge, move forward or, as the late Rev. John Kilzer penned in his poignant song, "Scars," "Every day's a new beginning when you open up your heart." 
As a rabbi and runner, I marvel at the people I counsel and serve who have found a way to go on and not quit. Winston Churchill may have said, "Never, never, never give up," but it was that large man passing me by at the Chicago Marathon decades ago whom I remember vividly and whose T-shirt message remains as relevant as ever. Especially in light of recent days.
We are just a few weekends after the most savage massacre in Israel of more Jews than any other day since the Holocaust. As a percentage of population, the equivalent of 200,000 Americans of all ages have been killed, tortured, wounded, kidnapped or a combination of the above — it would be understandable to give up.
When I led a group of Memphis ministers and their spouses on an interfaith journey to Israel 15 years ago, I took them to the grave of Israel's poet laureate, Hayim Nahman Bialik, who penned the renowned Hebrew poem "In the City of Slaughter."
The poem is a firsthand account of the 1903 Kishinev anti-Jewish riots in present-day Moldova in the Russian Empire. During the violent pogrom, which began on Easter Day, 49 Jews were killed, 92 gravely injured, Jewish women were raped, more than 500 were injured and 1,500 homes were damaged.
The poem is taught in every Israeli school to convey exactly why the State of Israel was created: as a response to Jews being killed and treated as objects instead of subjects of their destiny and contributors of a free society where Jews could live safely and peacefully.
In 1948, the formation of modern Israel was meant to provide the only safe haven for Jews, whether from Eastern Europe or 700,000 Jews expelled from Arab lands.
Consider this: the Hamas massacre of Jews just days ago was 25 times the carnage and butchery of the Kishinev bloodbath in 1903.
Despite what has happened and is still happening to a Jewish State surrounded by genocidal terrorist entities bent on eradicating her, quitting isn't an option for Israeli neighbors.
As hundreds of thousands of reserves are called to defend their homeland, Israelis prove yet again that they will not give up.
And we cannot give up either, whether running a marathon, surviving much worse, or carrying hope, endurance and compassion for both the challenges we choose and those that disrupt our lives.