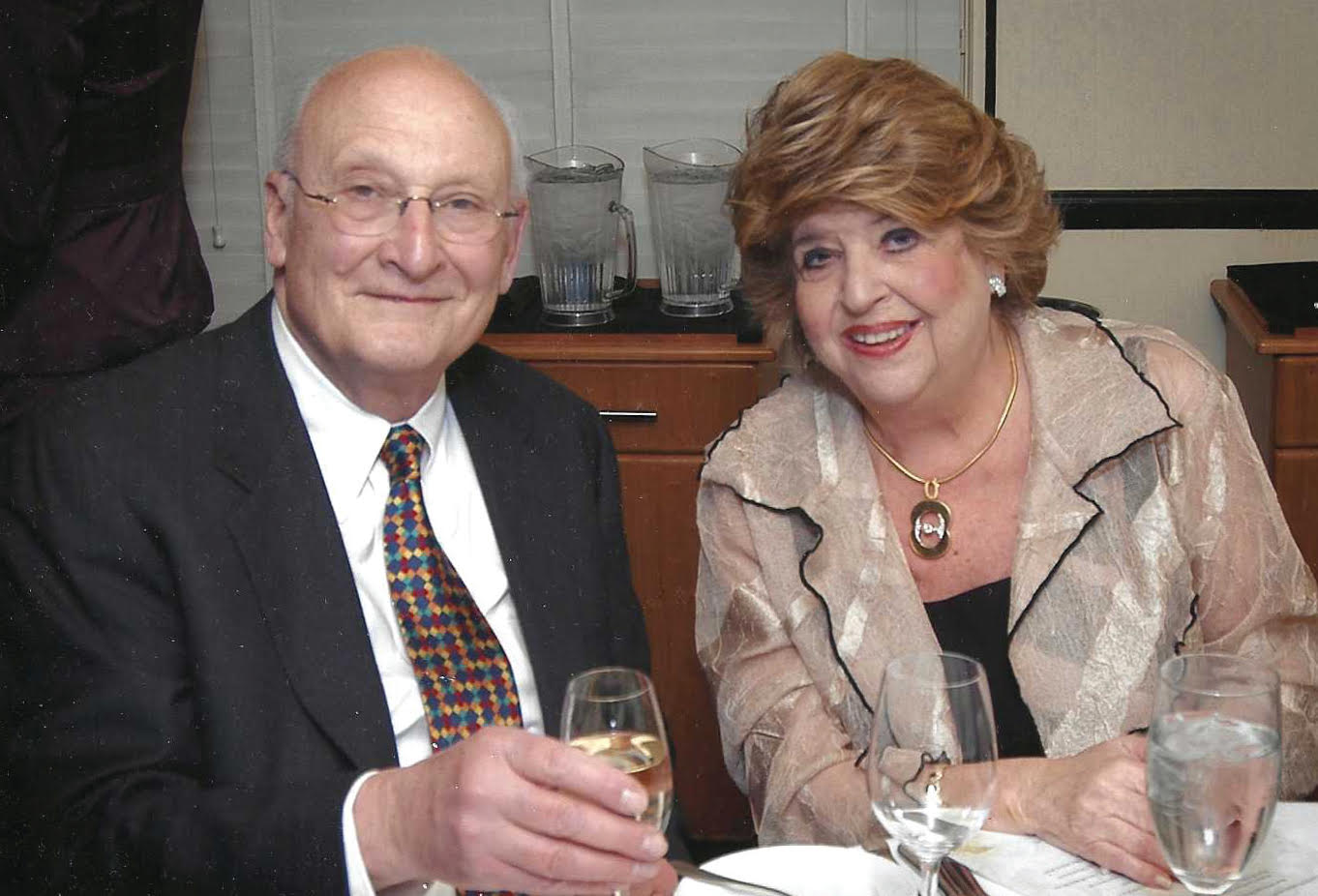 By Melinda Lejman
When their father, Raymond Shainberg, passed away in 2019, the Shainberg siblings knew they wanted to honor both of their parents' memory in a significant way.
Their mother, Toby Sturman Shainberg, predeceased their father in 2007. The eldest of the Shainberg children, Temple member, and past Sisterhood President Nancy Kline, shared with her siblings Temple's need for financial support of the congregation's cemetery. So, they decided to make a gift in their parents' memory to support the cemetery's ongoing care.
"Dad was very much a forward thinker and saw challenges before they arose. He was also one of the founders of the Memphis Jewish Foundation," shared Nancy. "We felt like this would be a meaningful and important way to honor both of our parents' memories."
The Temple Israel Cemetery is one of the oldest Jewish cemeteries in the South, spanning 16 acres, and has served as the congregation's burial ground since 1846. A special section of the cemetery established in 1900 contains remains that were moved from the congregation's burial ground on Bass Avenue (later, Jefferson Avenue). This section, surrounded by a wrought-iron fence, contains the graves of many of the congregation's earliest members, as well as numerous victims of the yellow fever epidemics that plagued Memphis during the 1870s.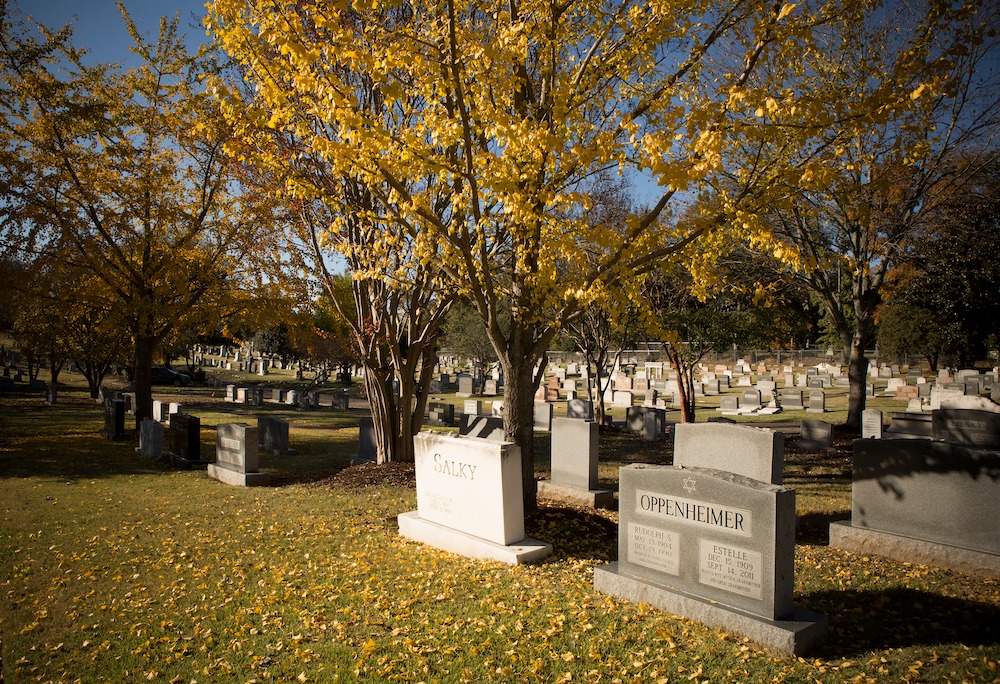 The cemetery has been expanded only once, in 1991, when the congregation purchased additional land across from the existing cemetery to meet future needs. The Levy-Cooper Chapel was constructed on the grounds in 2006 and has held congregational services since January of the following year. Temple also has plans to significantly upgrade the audio/video technology to continue accommodating virtual attendance at outdoor funerals due to the COVID-19 pandemic.
"Both of my parents were incredibly charitable, and it was important for them to give to worthy causes, and Temple is a place they loved," shared Andrew Shainberg. "We heard from Nancy that the cemetery needed a plan for the future, and we decided this was a great cause. It's important for us that we follow in our parents' footsteps in terms of giving to causes, organizations, and institutions that are in need."
Although Paul now lives in New York and Andrew lives in New Jersey, Toby and Raymond's children were all raised in Memphis and grew up at Temple. "Going to Temple was instilled at an early age — we had to be confirmed, and we had to graduate from Temple. It wasn't even a question," shared Robin Shainberg.
"All of us have lifelong friends that we grew up with at Temple. It's a very family-oriented congregation. We wanted to support a few places that meant the world to my parents to honor their memories. Temple is one of them. They loved Temple." Their sister, Kathy, is also buried in the Temple Israel Cemetery.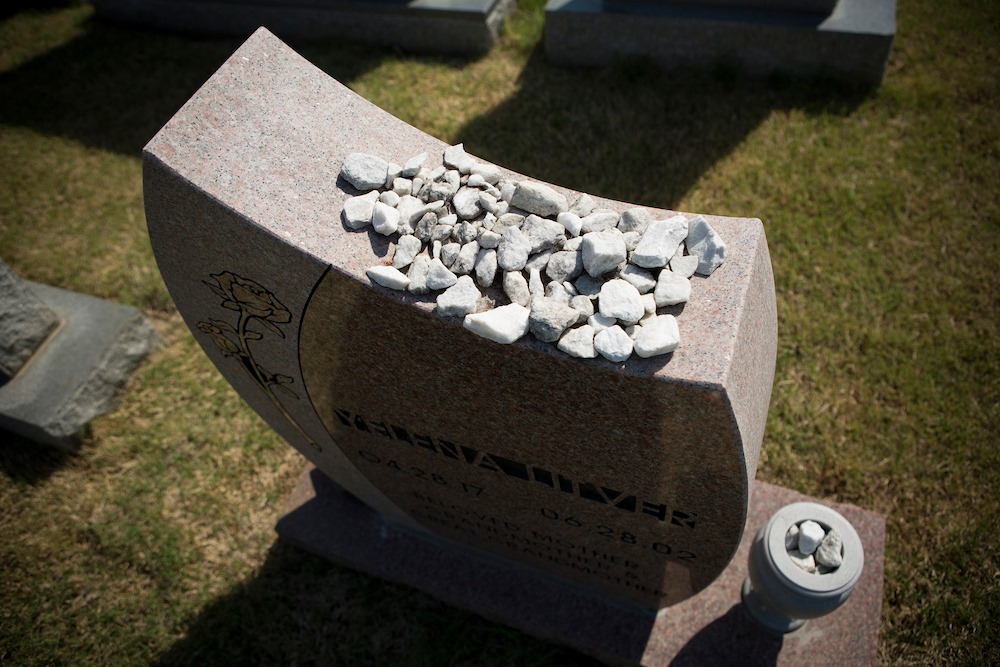 Not only were Toby and Raymond charitable where the community was concerned, they cared deeply for all five of their children — Nancy, Kathy of blessed memory, Paul, Andrew, and Robin. "We all know mom and dad were very generous," shared Paul Shainberg. "Generous to causes, generous to family, their kids, and their grandkids…they took care of all of us. They were good people. They loved having Temple as their spiritual home."
The Jewish cemetery is known by many names. House of graves — or beit kevarot — refers to the consecrated ground assigned eternally to those who inhabit it. The Jewish tradition also refers to the cemetery as a beit olam, or eternal house. (1)
"Our Cemetery is beautiful, and it is kept beautiful, and we are so lucky to have such a peaceful place, not only for those who have passed but their loved ones who visit as well," shares Nancy. "What this gift is going to do for Temple is ensure that the Temple Israel Cemetery is always the beautiful resting place it is today. It is our hope that others also will choose to contribute to the Temple Israel Cemetery to help ensure its future."
(1) Beloved: A View of One of the South's Oldest Jewish Cemeteries as Photographed by Murray Riss.