Worship Services
"God's presence is in the synagogue…even when one person is there."
Mekhilta to Exodus 20:21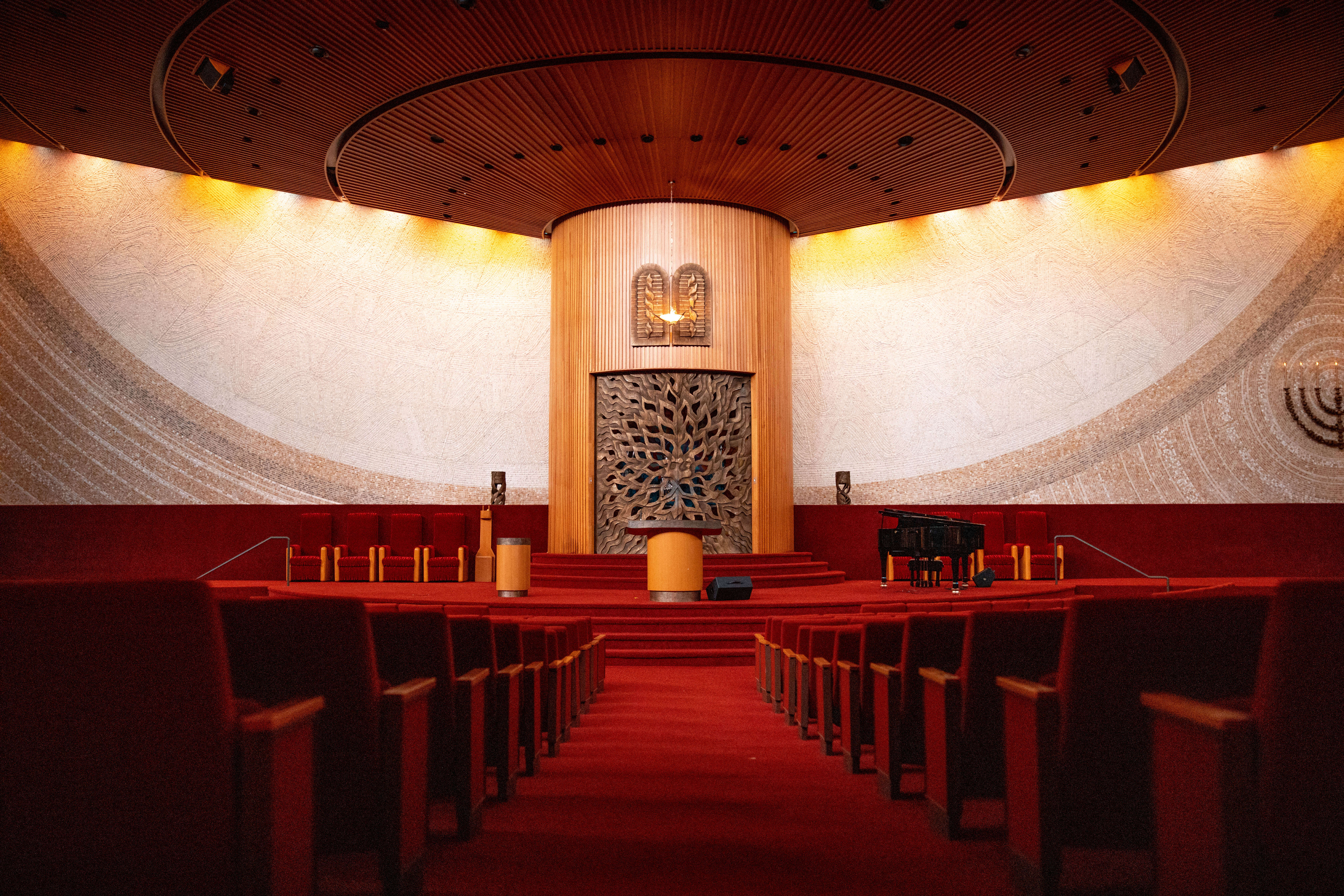 Shabbat
Shabbat is observed as a day of rest, joy, and holiness. Shabbat is the only sacred day in Judaism that occurs every week and is the only ritual prescribed by the ten commandments.
We offer Shabbat services in-person and via livestream on our website and Facebook on Fridays.
Stay up to date with who will be leading and if a special Shabbat is coming up with our weekly e-newsletter. Sign up here.
---

Watch Services Live
We are proud to offer a hybrid experience for Friday night Shabbat Services and select Holiday services.
View the calendar to see which programs will be streamed.
---

Past Sermons + Classes
Selected sermons, speeches, Temple Israel University Classes, and messages by Temple's clergy and others are ready for you to watch and listen to at your convenience. Learn more by clicking below.
---

Music
Music is central to learning and worship at Temple Israel. Our services consist of both talented musicians and vocalists – something that sets us apart. Learn more about Music at Temple Israel.
---
High Holy Days
From Elul until Simchat Torah, Temple Israel offers meaningful ways to worship and reflect. We are proud to bring a hybrid of virtual and in-person options to our community so that no one is unable to access the valuable connection they need during the High Holy Days. Call or email Connie Sherman at 901.761.3130 if you have any questions.
---
There is always something going on at Temple Israel!
Learn More