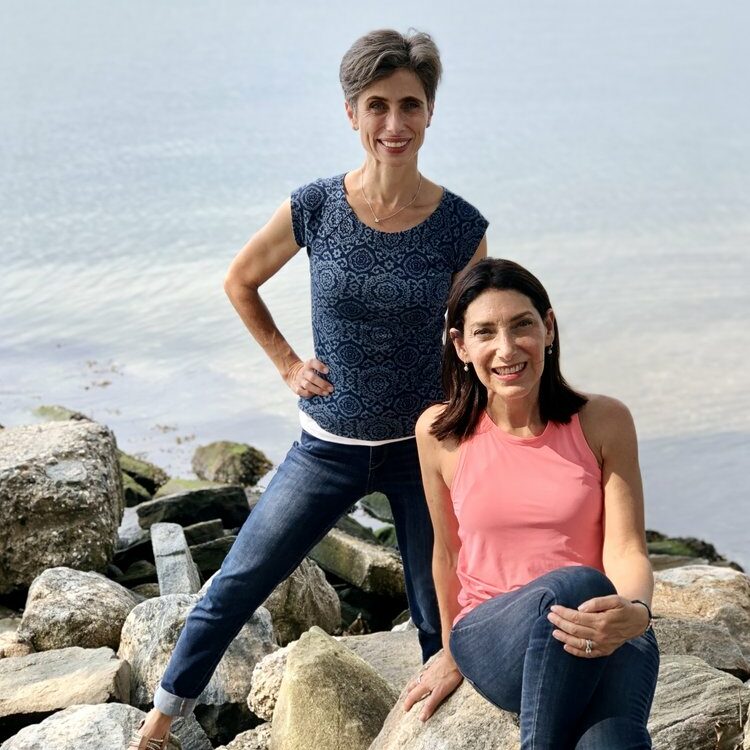 Rabbi Tara Feldman and co-author of "Into a Jewish Holiday Year with Yoga," Sharon Epstein, come to Temple to help us get in touch with לְהַדלִיק, l'Hadlik– courage, igniting sparks in the face of darkness.
Savor the last hours of Shabbat as we come together for a gentle and meditative, 60-minute restorative yin-style yoga practice. Yin yoga reminds us to slow down and align ourselves with the rhythm and cycles of nature. Holding this kavana (intention), we honor the quiet, cool, dark of winter and turn inward. Discover what insights might arise. Emerge from the practice, relaxed and renewed. Then gather around the glow of the havdalah candle, celebrating the light of community and connection. All levels of yoga experience are welcome. Bring a yoga mat and dress in layered and comfortable clothing.
Tara Feldman was ordained by Hebrew Union College in 2001 and is Rabbi Emerita of Temple Beth-El of Great Neck, New York where she served for
Sharon Epstein is a licensed creative arts therapist and yoga teacher, empowering others to connect to their health and healing potential.