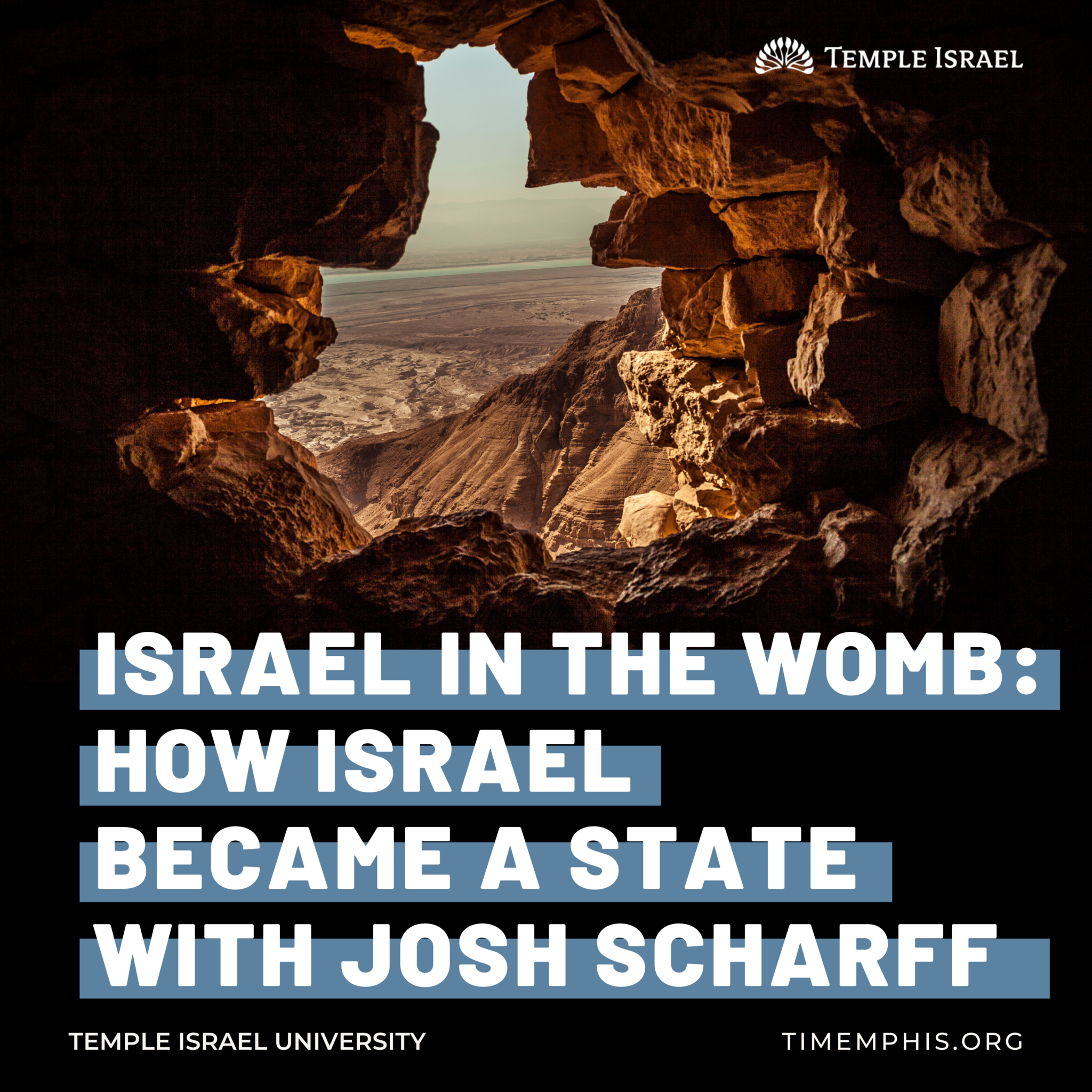 May 8: The Zionist Idea in Europe
May 15: New Yishuv / Building a State
May 22: World War I / The British Mandate / Jewish Resistance
May 8: We will consider the origins of the Zionist idea in Europe. Where does this idea come from? Who were the figures that pushed this idea forward? We will also discuss the wide range of Zionist streams that were developed in a relatively short period of time.
May 15: In the late 1860s, Mark Twain wrote about the Holy Land that it is "a hopeless, dreary, heart-broken place." In this session, we will discuss how, in the course of only a few decades, this land was prepared to become a functioning state in the 20th century. Who were the Jews who came here? What institutions did they create and what does this tell us about their values/the challenging reality they faced in the Middle East?
May 22: Israel's birth as an independent nation in 1948 is well known. But what happened in the two decades leading up to this historic moment? This session will touch on the years of the First World War, the rise of the British Mandate in the Middle East, and the great struggles that took place during this time as two nations, Jewish and Arab, aspired towards statehood and a home of their own.
—
Josh Scharff is an American-Israeli Jewish educator. He is currently pursuing rabbinical ordination at the Hebrew Union College in Jerusalem. Simultaneously, he is completing his master's degree in Jewish History at The Hebrew University. Josh works as the Development, Resource, and External Relations Coordinator at Beit Daniel Synagogue for Progressive Judaism in Tel Aviv. He is also a song leader and guitar player as well as an avid baseball fan. Josh has a bachelor's degree in history from Yale University and grew up in St. Louis, Missouri.