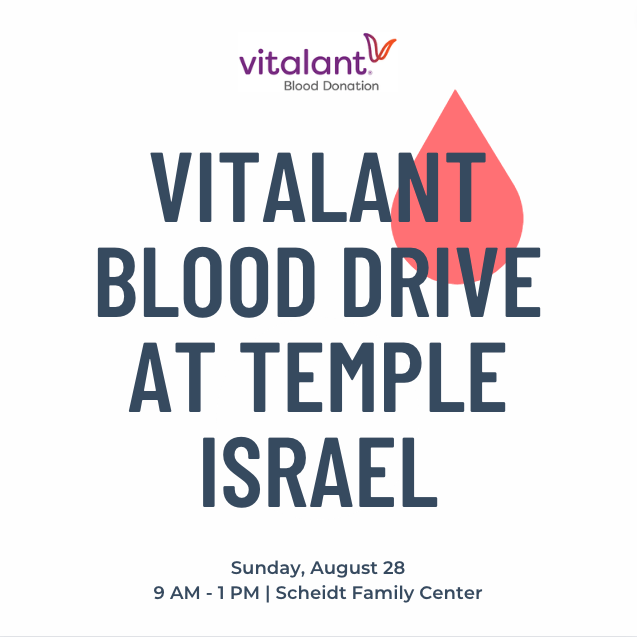 It's time for the August Blood Drive at Temple Israel!
Bring your friends and family to Temple to help donate blood that will go to help services across the United States.
Contact Rebecca Fox at 901.761.3130 for an appointment or go to donors.vitalant.org and search by Blood Drive Code: TI.