Prime Timers
Launched in March of 2011, Prime Timers is a social group for Temple members 65+. Our Prime Timers are extremely active in our synagogue, and we believe that they have more energy and fun than anyone else!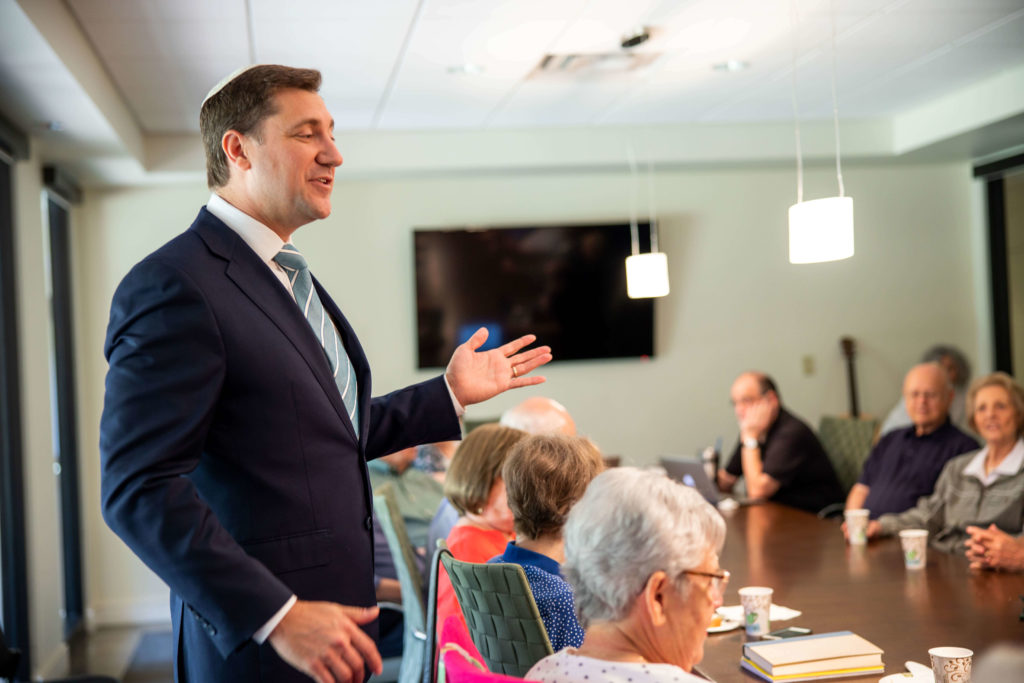 Coffee & Conversation
Join us for Prime Timers' Coffee & Conversation every Thursday morning at 10 am. Rabbi Feivel Strauss and guest speakers bring interesting topics for discussion in this group setting.
Lunch & Learn
We welcome Prime Timers to join Temple's monthly Lunch & Learn which is typically on the first Wednesday of the month at noon. Each month, Rabbi Feivel Strauss or a guest speaker presents thought-provoking topics related to different aspects of Judaism. Bring a brown-bag lunch and enjoy freshly-baked cookies.
Please sign up to receive our weekly e-newsletter for specific topics and dates.
---
Thank you to Prime Timers' Chair Susan Labovitz.
Thank you to Creative Aging Mid-South for making so many of our events possible.
---
Please contact Jan Reisman at 901.937.2781 or at janr@timemphis.org for questions about upcoming Prime Timers' events.