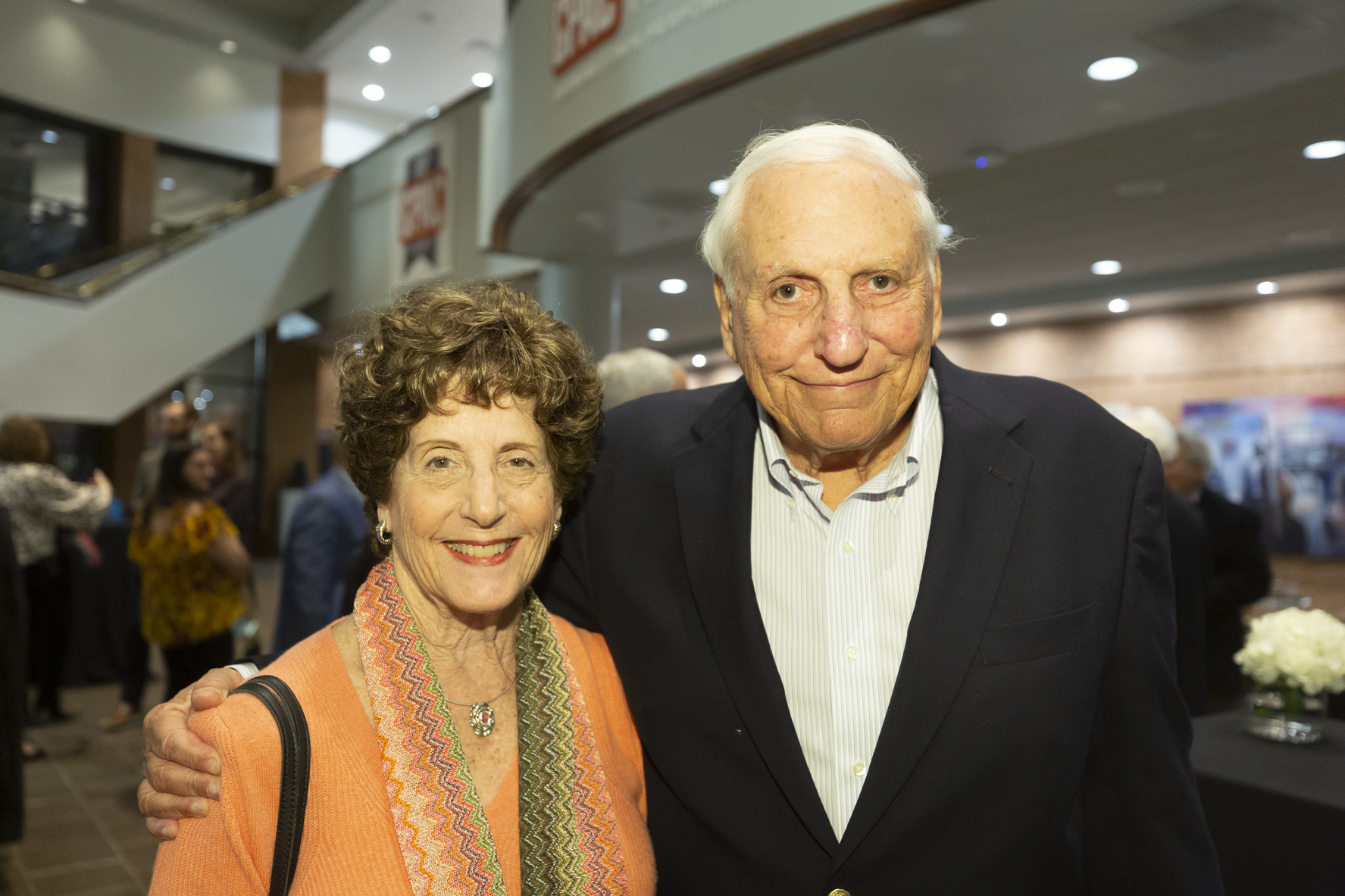 When Judy and Nick Ringel moved to Memphis from Shaker Heights, Ohio in the mid-sixties, they weren't sure what kind of community they would find. Not only did they know nothing of the Jewish community in the South, but their move also coincided with heightened tensions amid race relations and integration.
"It was a bit of a culture shock," says Judy. "We were coming from a larger, Northern metropolitan area, and this was 1964. To put it in context, not only was it the height of the Civil Rights Movement, but that was the summer the three civil rights activists were killed in Philadelphia, Mississippi, not too far from here." (Judy is referring to the murders of James Chaney, Andrew Goodman, and Michael Schwerner in Neshoba County, Mississippi in June of 1964.)
Judy continues, "We had to think long and hard about whether we wanted to come down here. Our oldest child, Betsy, was then about 22 months old and I was pregnant with our second child, Jimmy." (Betsy and Jimmy would be joined by baby brother Jonathan later.) Whatever their concerns, they were pleasantly surprised to find a vibrant, friendly, Jewish community in Memphis.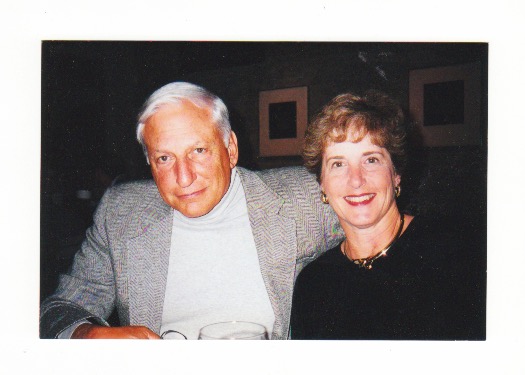 "One of the first things we did was join Temple Israel," says Nick. Temple soon became the Ringels' surrogate family. They also found an apartment at Mendenhall Gardens which, at the time, was the place for new married couples and young Jewish families to live. "In one fell swoop we met half the Jewish community our age," says Judy. Early on, they also met a man named Harry Danziger and found out he was the assistant rabbi of Temple Israel.
"We actually moved to Memphis the same day as Rabbi Danziger," says Nick. "It turned out to be a fortunate move for us. We were happy here from the first month." Nick soon became active at Temple and served as president from 1990-92. It was during his presidency that the congregation hired Rabbi Greenstein as assistant rabbi.
In addition to being Temple's 37th president, Nick was also co-chair of the "Gift for Generations" capital campaign to renew Temple in 2004, alongside Bob Solmson and Billy Orgel. The campaign effort had begun just before 9/11, and many people felt it wasn't the time to try and raise money, but Nick said, "We can do it." The initial goal was set at $25 million, and with support from the Plough Foundation, Temple was able to raise $27 million to refurbish the building and enhance the endowment fund.
If you ask the Ringels why it's important to support your temple, don't expect them to hold back. "Other organizations all have their purpose, but there is nothing else that supports the bedrock of Judaism like the synagogue," says Judy. "And in order for the synagogue to be there when we need it, it needs our support. It's there for us in the happy times, and it's there for us in the sad times, and that's where our children are educated in Judaism."
Judy and Nick have experienced many changes during their years of membership, including Temple's move from the Poplar and Montgomery location, and Rabbi Danziger's and Rabbi Greenstein's influence on Shabbat services. "To me, the whole spirit of Judaism and, in particular, the Reform movement and its emphasis on social action, starts with the synagogue," Judy says. "That's where we're taught the values and precepts that we try to live by."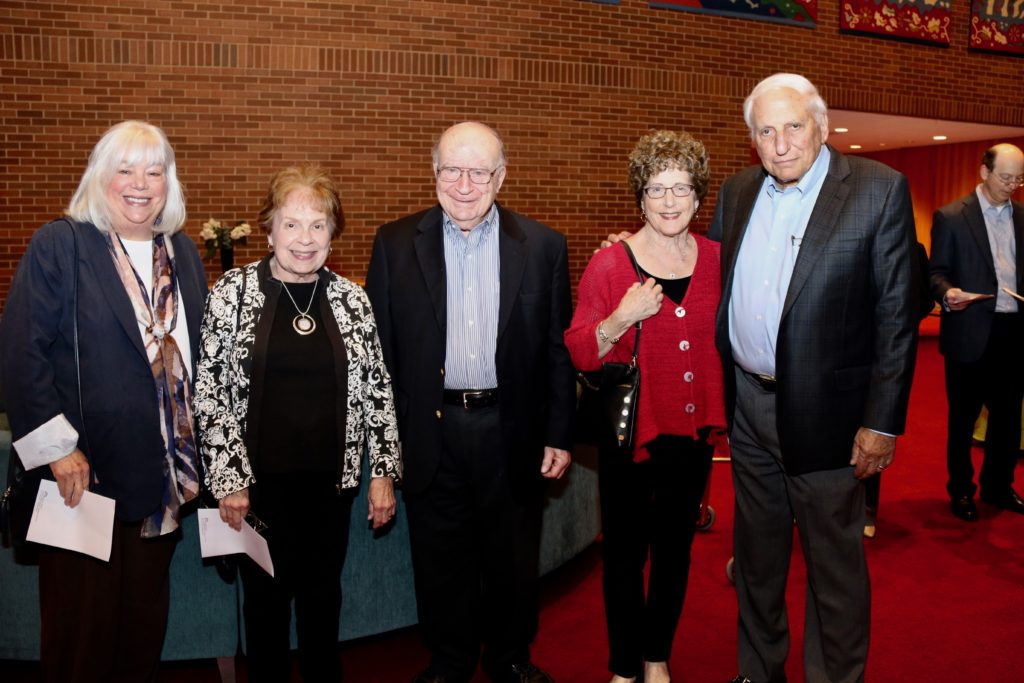 "It's a very important part of our life in Memphis, Tennessee, that's for sure," says Nick, who remembers walking the block and a half from his home to "the new Temple" with his children and grandchildren.
Nick and Judy are proud that all three of their children are active in the Jewish community — Betsy (Saslawsky) and Jimmy in Memphis, and Jonathan in Atlanta. They are also proud grandparents to seven grandchildren, five of whom grew up in Memphis and began their education in the early learning center at Temple. Judy is perhaps best known around Temple as the author of "Children of Israel: The Story of Temple Israel, 1854-2004," which was published in 2004 in connection with the congregation's 150th anniversary. She is also a past board member and, in memory of her mother, sponsors Temple's participation in Team Read, a program to improve the reading skills of second-graders in Shelby County schools.
"Whatever we do for Temple," says Judy, "it's a labor of love."