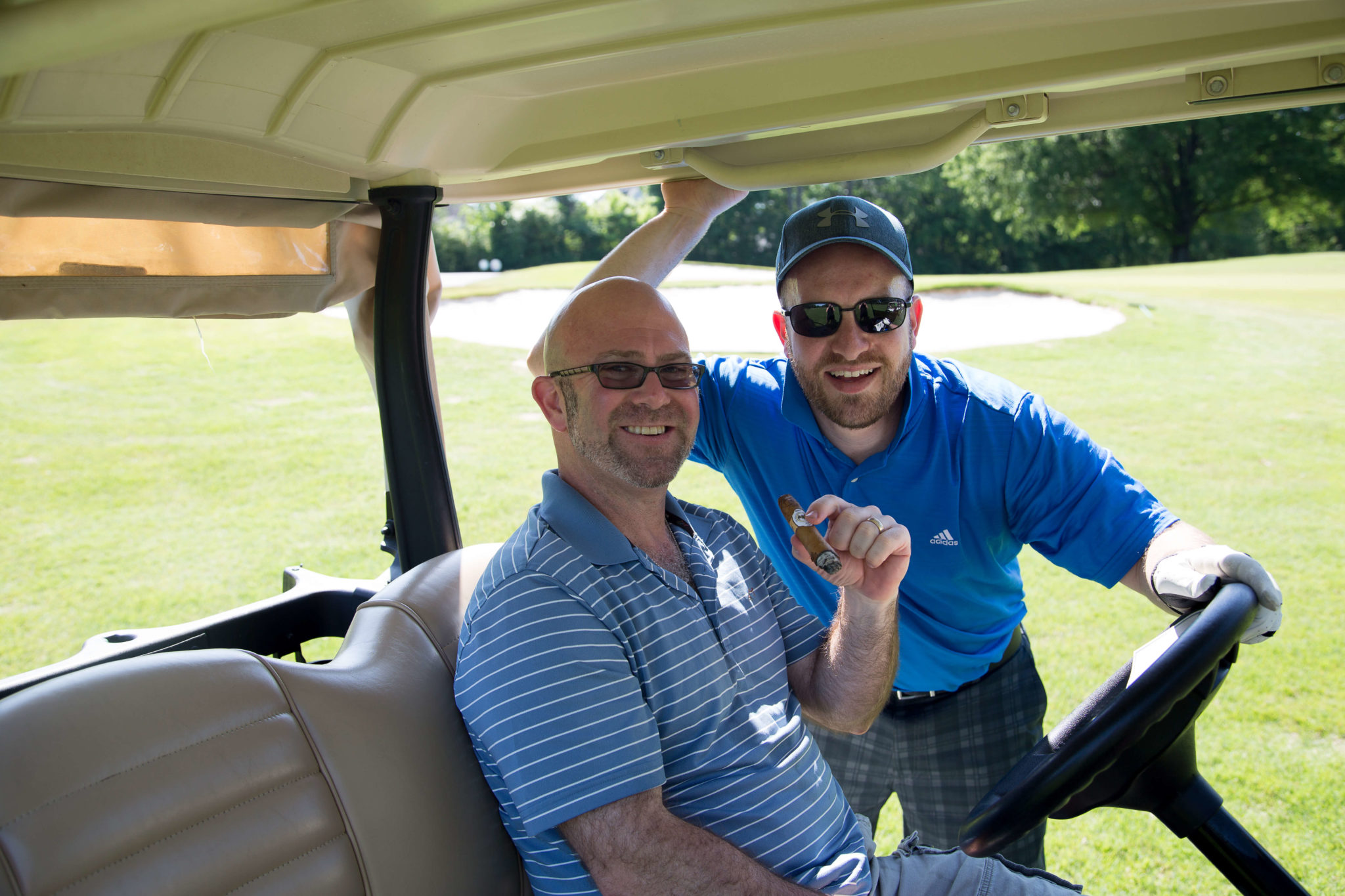 By Mary Kanowitz
Nestled next to Temple Israel's Barbara K. Lipman Early Learning Center sits the Men of Reform Judaism MRJ-Brotherhood "house"—a meeting place where giving back to the community is on everyone's mind.
You will see the dedicated volunteers of Brotherhood all over the community, from the Purim Carnival, the religious school closing day cookout, and ever-helpful Madrichim at the Wendy and Avron Fogelman Religious School. The men of Brotherhood are also involved with Chazak and TI Crosstown, partnerships with ConnecTI and the BKL-ELC, and the safety of our community via the best security possible during the High Holy Days. Whenever they're needed, Brotherhood is there.
One way this active group supports the community at large is by providing scholarships to that magical place in Utica, Mississippi known as Henry S. Jacobs Camp (part of the Union for Reform Judaism) for local kids who would not otherwise have had the opportunity to be Jacobs campers. As the need for scholarship amounts fluctuate, Brotherhood realized they had an opportunity to do even more.
A few years ago, Brotherhood graciously donated money for what many Jacobs campers call the "iceberg." This giant climbing structure sits in the middle of the lake and provides fun and great memories for Jacobs campers every year. This year, Brotherhood called Jacobs Camp Director Anna Herman to ask her for a wish list. Once again, they were able to provide more than scholarship funding in the form of building a new test kitchen. One of the programs that campers can choose during their time at camp is a cooking course, and the new kitchen is an integral part of this experience. "We are very proud of being able to provide things like the new kitchen. We love to give back!" says incoming Brotherhood President, Marc Taub.
This year, you can look forward to more partnerships with Temple Israel's Women of Reform Judaism (WRJ-Sisterhood) including a bowling night. Additional new events will be kayaking and canoeing on the Wolf River, and teaming with Temple's ongoing blood drive by offering cheek swabs that will help match donors to people who need bone marrow.
While there are many wonderful programs and events hosted by Brotherhood, the one that stands out as their pride and joy is the award-winning annual golf tournament hosted at Ridgeway Country Club. Several years ago, Brotherhood President Alex Evans took over the planning and executing the event and has doubled the revenue. "This is a great day of fun, friendship, and giving back," Marc said. In addition to using the revenue to help Temple, they also give back to other non-profits within the community.
Additionally, Brotherhood offers a wide variety of volunteer opportunities for anyone. One thing that stands out about this caring group is that anyone can join. Marc says, "Volunteering is a great way to meet members of the Temple community and make new friends. You can give back to the community in different ways through fundraising, activities, or social action. Brotherhood benefits Temple and we get to have a little fun on the way!"
One thing is clear: with Brotherhood, anyone can find their passion and tap into it. The more you get involved, the more you are able to feel connected to this vibrant community.
To learn more about MRJ-Brotherhood or to join, go to tibrotherhood.org.