Temple Israel is proud to produce a creative hybrid of virtual and in-person soulful offerings for this year's High Holy Day season.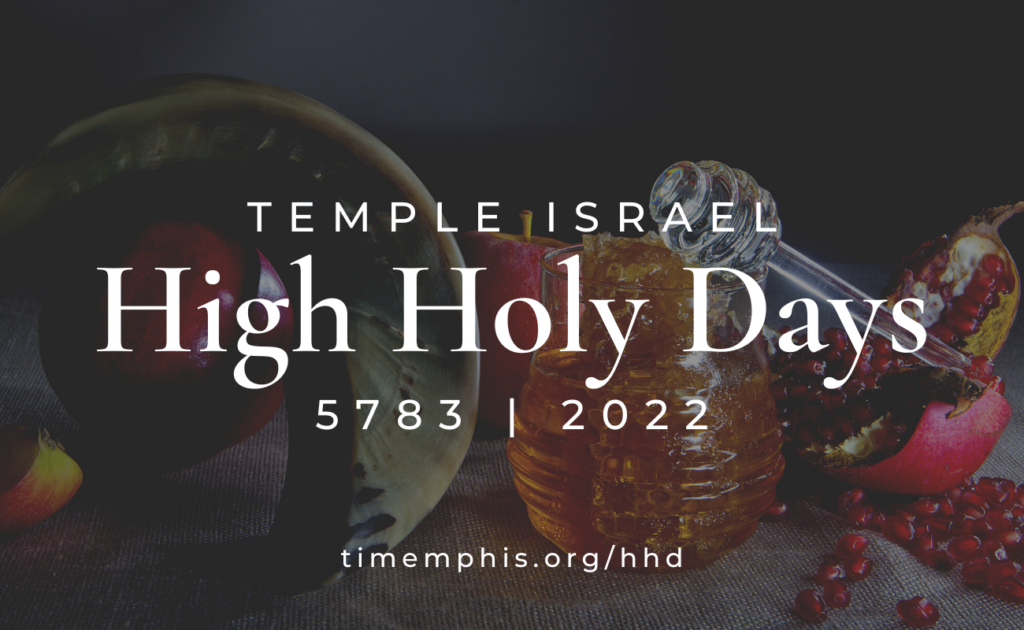 Online registration is now closed for Yom Kippur

.
If you have not registered, you can check in beforehand at the Sanctuary entrance.
Please arrive early to accommodate this process.
---
To ensure a safe and smooth High Holy Day season please remember:
Register beforehand if you plan on attending in person.
Arrive early and allow time to secure parking, check in, and find a seat.
Masks are optional.
---
Childcare
Complimentary childcare will be available for members on Rosh Hashanah morning, September 26, 10 AM – 12 PM, and Yom Kippur Day, October 5, 10 AM- 12 PM and 4 PM-6:30 PM, for children ages 18 months to 1st grade.
Online registration is now closed. If you have not registered, you can check in beforehand at the Welcome Center entrance. Please arrive early to accommodate this process.
---
If you have any further questions, please see our FAQ Page.
---
Jump to a Section
---
EREV YOM KIPPUR | Tuesday, October 4
YOM KIPPUR | Wednesday, October 5
Self-Guided Outdoor Meditative Walk
This podcast experience encourages you to create a moment of reflection on Yom Kippur – use it as a guide as you walk the Temple grounds, or, listen wherever you feel safe and comfortable.
Bring your Voice with you to incorporate the Reflection Questions into your meditation.
SUKKOT UNDER THE STARS | Sunday, October 9
Brews and Shmooze in the Sukkah (Ages 21+)
Temple Israel Sukkah
Friday, October 14
Rock The Casbah – An Oneg in the Sukkah
after Shabbat services in the Sukkah
Generously sponsored by TI Brotherhood.
Register Here
SIMCHAT TORAH | Sunday, October 16
Congregational Simchat Torah Celebration + Desserts
Temple Israel
RSVP Here
SHEMINI/END OF HIGH HOLYDAYS | Monday, October 17
Yizkor/End of High Holydays Service | "Judaism and the Afterlife" with Rabbi Greenstein and Emily Groff Heilborn
Greenstein Sanctuary + Livestream (timemphis.org & Facebook)
Past Services
PREPARING YOUR HEART FOR THE HIGH HOLY DAYS
Wednesdays | 8 PM | Zoom
August 31 – "Making Amends in an Unapologetic World" with Rabbi Greenstein
September 7 – Rabbi Dreifus
September 14 – Professor Rick Balkin
September 21 – Music Director Emily Groff Heilborn
SELICHOT | Saturday, September 17 | 6:30 PM
Selichot Havdalah creative service for all ages ending with Havdalah
Greenstein Sanctuary + Livestream (timemphis.org & Facebook)
EREV ROSH HASHANAH | Sunday, September 25
Erev Rosh Hashanah Service | "Seeing the Sacred in People, Even Those With Whom We Disagree" with Rabbi Jeff Dreifus
Greenstein Sanctuary + Livestream (timemphis.org & Facebook)
The Sweetest Apple Oneg – L'chayim – For A Sweet New Year!
Ettelson-Wax Social Hall
Generously sponsored by the TI Sisterhood.
ROSH HASHANAH | Monday, September 26
Rosh Hashanah Morning Service | "It's All About the Ayin ע" with Rabbi Greenstein
Greenstein Sanctuary + Livestream (timemphis.org & Facebook)
Teen-led Service with Rabbi Dreifus, Carly Abramson, and Emily Groff Heilborn
Danziger Chapel
Parents should accompany children under the age of 12.
Spirit Walk ending with a Tashlich ritual at 5 PM with Rabbi Dreifus and Emily Groff Heilborn
Exact Location on the Chickasaw Trail at Shelby Farms | Tashlich at Jones Pond Pavillion
Join us on a Spirit Walk as we reimagine how to connect to God. Rabbi Jeff Dreifus and Emily Groff Heilborn lead us on an outdoor worship experience with mindfulness exercises, nature exploration, and Torah. A beautiful opportunity to find holiness in the world around us. Moderate trail walking on uneven terrain – meant for young adults & up.
SHABBAT SHUVAH | Friday, September 30
Shabbat Shuvah All Music Service led by Cantorial Soloist Happie Hoffman and Rabbi Greenstein
Greenstein Sanctuary + Livestream (timemphis.org & Facebook)
KEVER AVOT | Sunday, October 2
Kever Avot Memorial Service
Levy-Cooper Chapel at the Temple Israel Cemetery
Apples & Honey Festival for Temple Families
Sanctuary Entrance
---
HIGH HOLY DAYS FOOD DRIVE
Help us convert every dollar into seven pounds of food for those in need in the Mid-south. As we fast on Yom Kippur, we feast on making food possible for Memphians who are hungry every day. Please donate to Temple Israel's High Holy Days Food drive by sending checks to Temple, payable to Rabbi Greenstein's discretionary fund (write Food Drive in the memo section). All funds will be given to the Mid-South Food Bank, MIFA, and MAZON: The Jewish Response to Hunger. An envelope will also be enclosed in the Voice for your convenience, or you can donate here.
---
Speaker Bios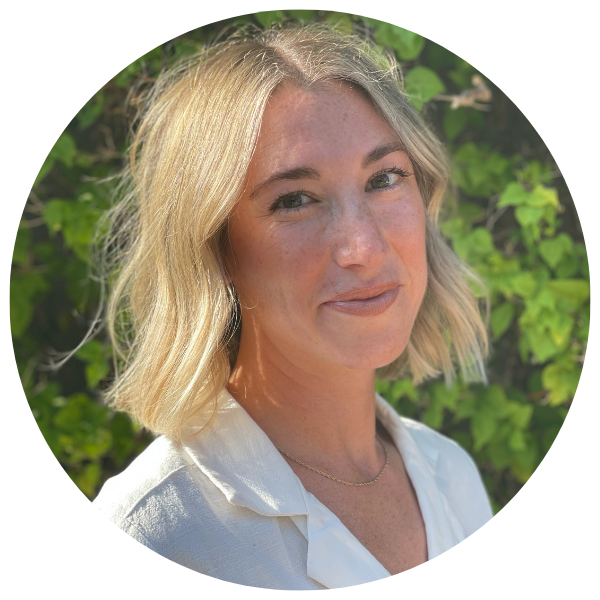 Jenna Kaufman
Jenna Kaufman is a licensed professional counselor, yoga Nidra teacher, and meditation practitioner.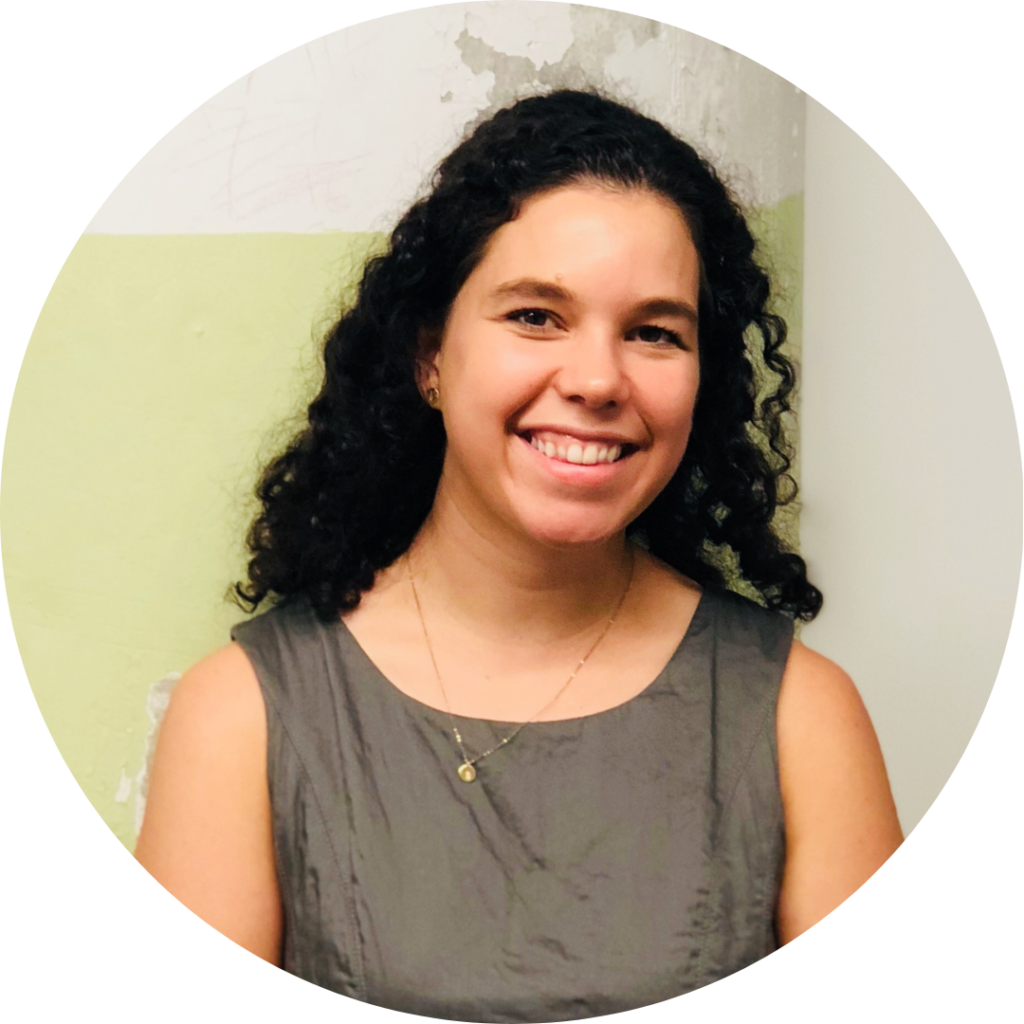 Baylee Less
Baylee Less currently serves as the Director of Development for Memphis Jewish Home & Rehab. She also serves on the board of directors for Music Export Memphis and as a local adviser for the youth organization BBYO. While she's not working or out enjoying live music, Baylee likes traveling to places with no cell service, cooking delicious vegan food, and reading lengthy historical fiction novels. She grew up at Temple Israel and reconnected quickly upon her return home after college.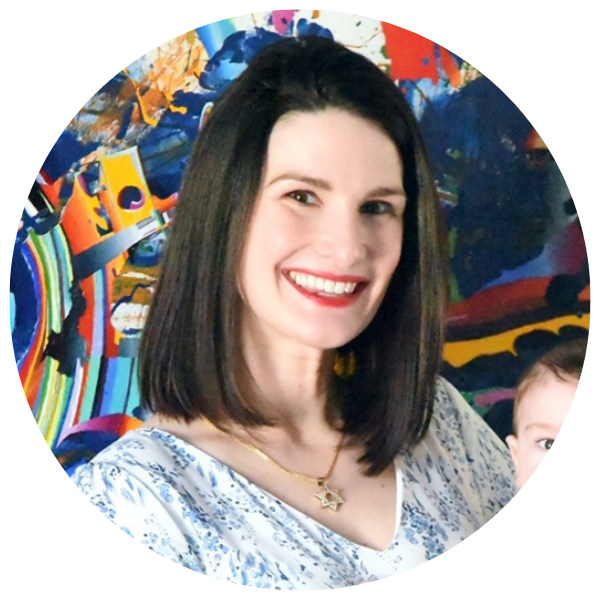 Ruthie Lichterman
Ruthie O'Ryan Lichterman has been teaching yoga since 2015. She is married to Blake, and they welcomed their first child, Emmett, in 2020. Since becoming a mother, Ruthie has focused on slowing down and using props to make her yoga classes more mindful and accessible to students of all levels.

Žak Ozmo
Žak Ozmo is a music director, conductor, lutenist, and music scholar whose career spans several continents. He is the founder-director of the British period-instrument ensemble L'Avventura London, and has been praised in the press for 'excellent musicianship, searching intellect and wry imagination…beautiful, fluent playing' (Gramophone).
Žak is also the founding director of a groundbreaking new program at Methodist University Hospital that applies music to the treatment of cancer and other diseases, including COVID-19. He is currently on the faculty at the University of Tennessee Health Science Center.
He frequently presents his research at conferences in Europe and North America and speaks on various related topics on BBC Radio 3 and NPR. 2019 also saw his first TEDx Talk (Why Refugees are integral to the Future of Art), and since the start of 2021 he has been hosting a new monthly radio show, Music and Medicine, on the new WYXR Station at Crosstown.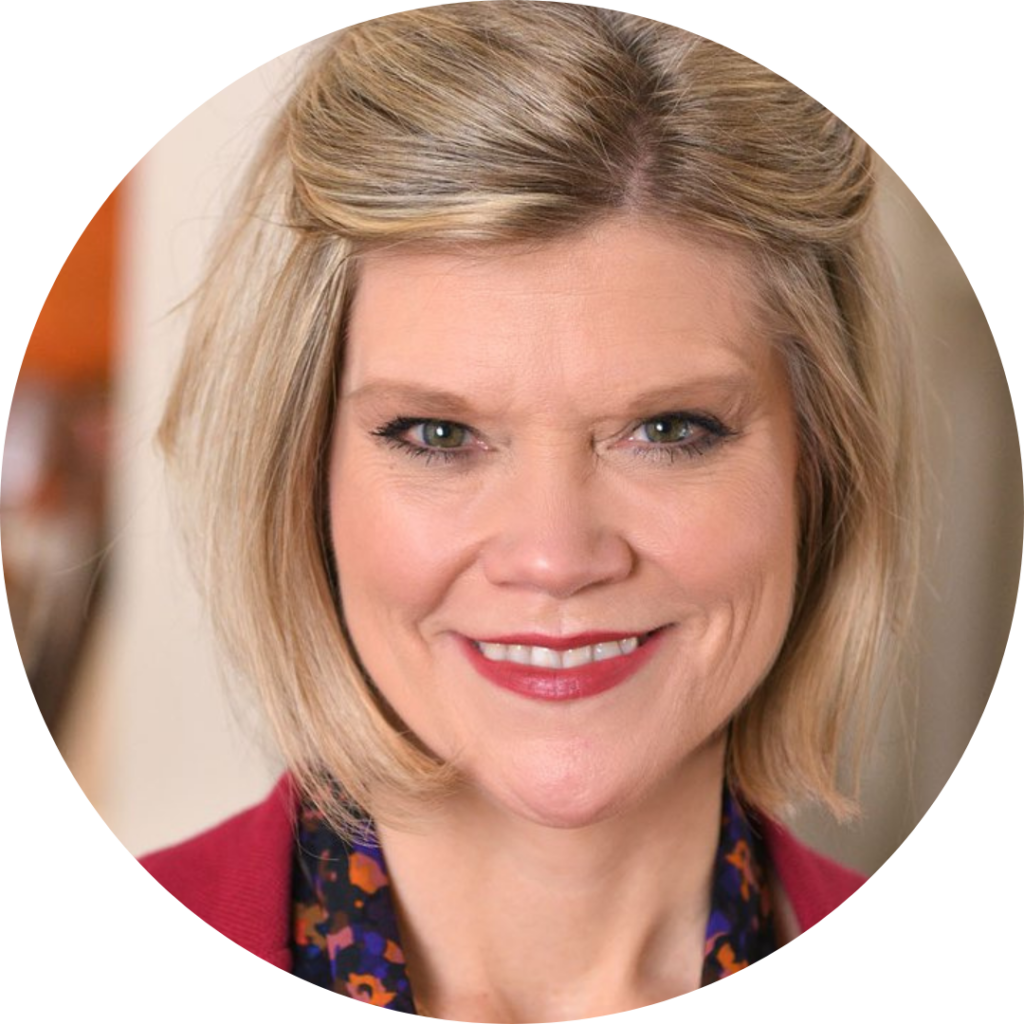 Wendy Rotter
Wendy Rotter's Jewish journey actually began in 1983 at Rhodes College thanks to lunches with her generous scholarship benefactor Abe Plough and a Judaism class with the incomparable Rabbi James A. Wax. A decade later she met and married her husband Cary, and her spiritual roadmap seemed clearer than ever. In Judaism, Wendy had finally found a framework for living, learning, loving, praying, raising a family, growing, and serving others.
Wendy is senior vice president of Temple Israel and has served on the boards of Jewish Community Partners, Jewish Foundation of Memphis, and the Memphis Jewish Community Center. Her career has spanned banking, non-profit philanthropy, and elder care. Wendy and her husband Cary own Comfort Keepers of the Mid-South and are proud parents of children raised at Temple, Rachel, 26, and Jacob, 23.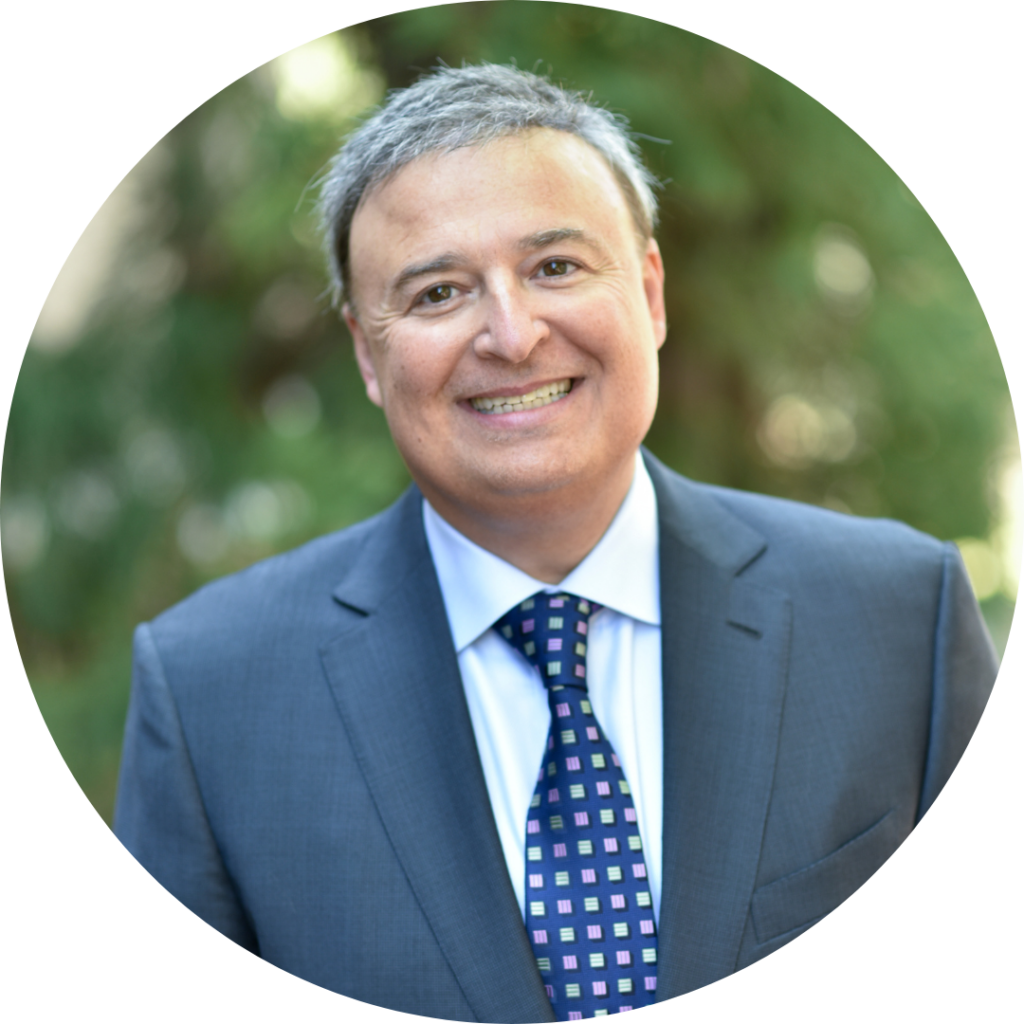 Alex Saharovich
Alex Saharovich was born in Bucharest, Romania and he immigrated to the United States with his family at the age of 12. As a result of his experience during his formative years, he has a strong passion for Jewish history, particularly antisemitism, and is an advocate for the state of Israel. Alex is a senior partner in NST LAW, one of the largest personal injury firms in the country.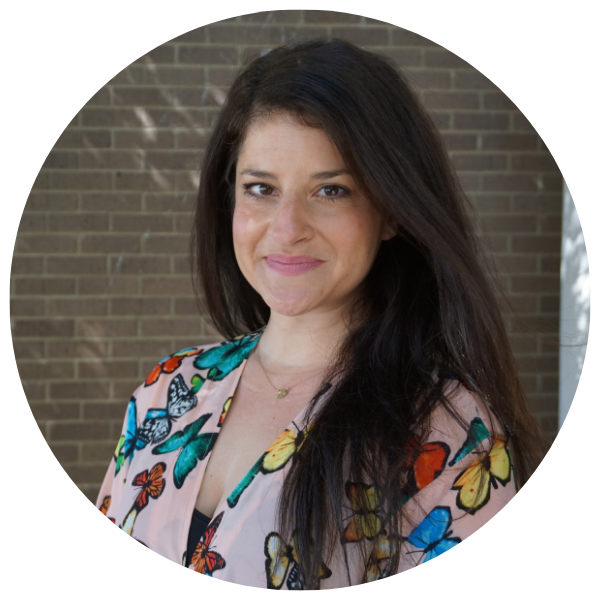 Marcy Stagner
Marcy Stagner was born and raised in Memphis, TN. She received her B.A. in Elementary Education from Fort Lewis College in Durango, CO. Marcy Moved to Denver, CO where she lived for 7 years teaching middle school and getting her M.A. Ed. in Curriculum and Instruction with a certificate in Gifted Education from the University of Denver. Marcy moved back to Memphis in 2014 and began working at the Memphis Jewish Community Center as the Program Director of Cultural Arts, Adult Services, and Special Events. She now works at Church Health Center. Marcy is actively involved in numerous non-profit organizations and in the arts community in Memphis and is on the board for Memphis Rox and Temple Israel. She has a passion for presenting social issues through the arts in the community and is also a painter and yoga instructor herself.
---
To observe and maintain the sanctity of the High Holy Days, we ask that you refrain from photography and interacting with social media.
Your participation in in-person services at Temple Israel is voluntary, and Temple Israel cannot be held liable for injury or illness. Please note: if you are in a high-risk category as defined by the CDC (Centers for Disease Control), please join us for services virtually via our live stream at timemphis.org or on Facebook.

Thank you to the Temple Israel Brotherhood for supporting security, parking, and greeters for the High Holy Days and the Temple Israel Sisterhood for supporting the oneg, break fast, and childcare.
Thank you to the Ringel Family for their support of High Holy Days Music.
Thank you to the Kopald Floral Fund for the Sanctuary and Chapel flowers.