TIU (Temple Israel University)
with Rabbi Jeff Dreifus
COVID-19 Policy
All eligible individuals must be fully vaccinated to attend indoor worship and adult programming. Proof of vaccination should be available upon arrival or by request.
Masks are required.
Email Lynn Owen with questions.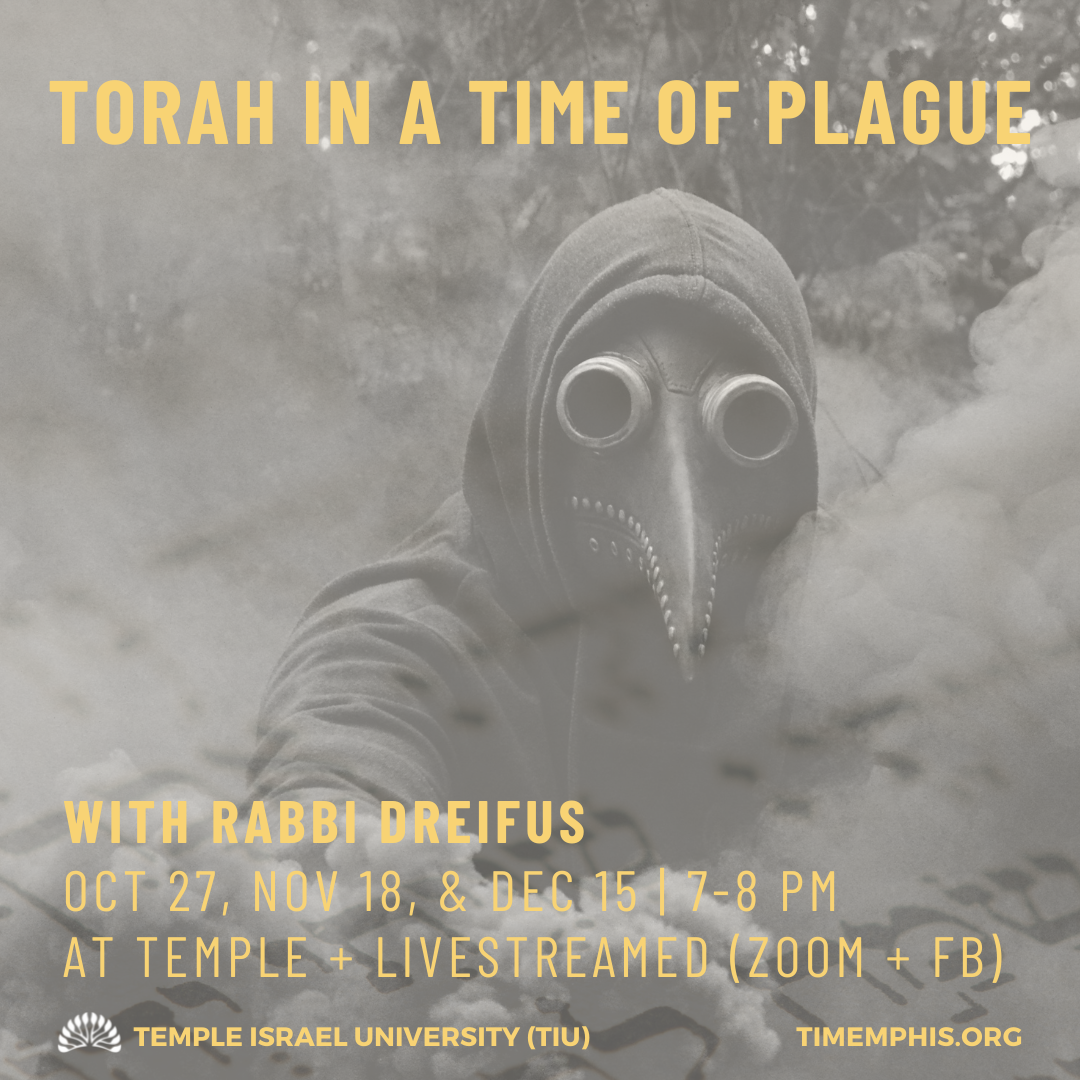 In this three-part series, we will explore Jewish responses to plagues in prior centuries, the theology of a plague (where does God fit in), and communal and spiritual responses to plague and quarantine. Most of the source material will be drawn from the brand new book, Torah in a Time of Plague, edited by Erin Leib Smokler.
—
October 27, November 18, and December 15