ConnecTI
ConnecTI provides a holistic Jewish experience through socially, spiritually, and professionally fulfilling opportunities for Memphians in their 20s and 30s with a mission to connect to each other, to our Jewish community, and to Memphis.
Are you new to Memphis and need resources to help you navigate the ins and outs of the city?
Are you interested in experiencing Memphis with a fun group of people?
Are you looking to make a difference in the city?
If you wish to get involved or want help navigating Jewish life in Memphis and at Temple Israel, contact Emma Figarsky.
Join us on our Facebook page for news and events!
---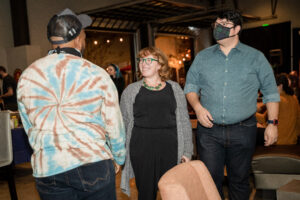 ---
Temple Tribes – Get Involved!
We want to hear from you! If you have an idea for a new group or would like to lead a group, please let us know. We are always looking for new ideas and ways to enhance our community. Click here to share your idea.
---