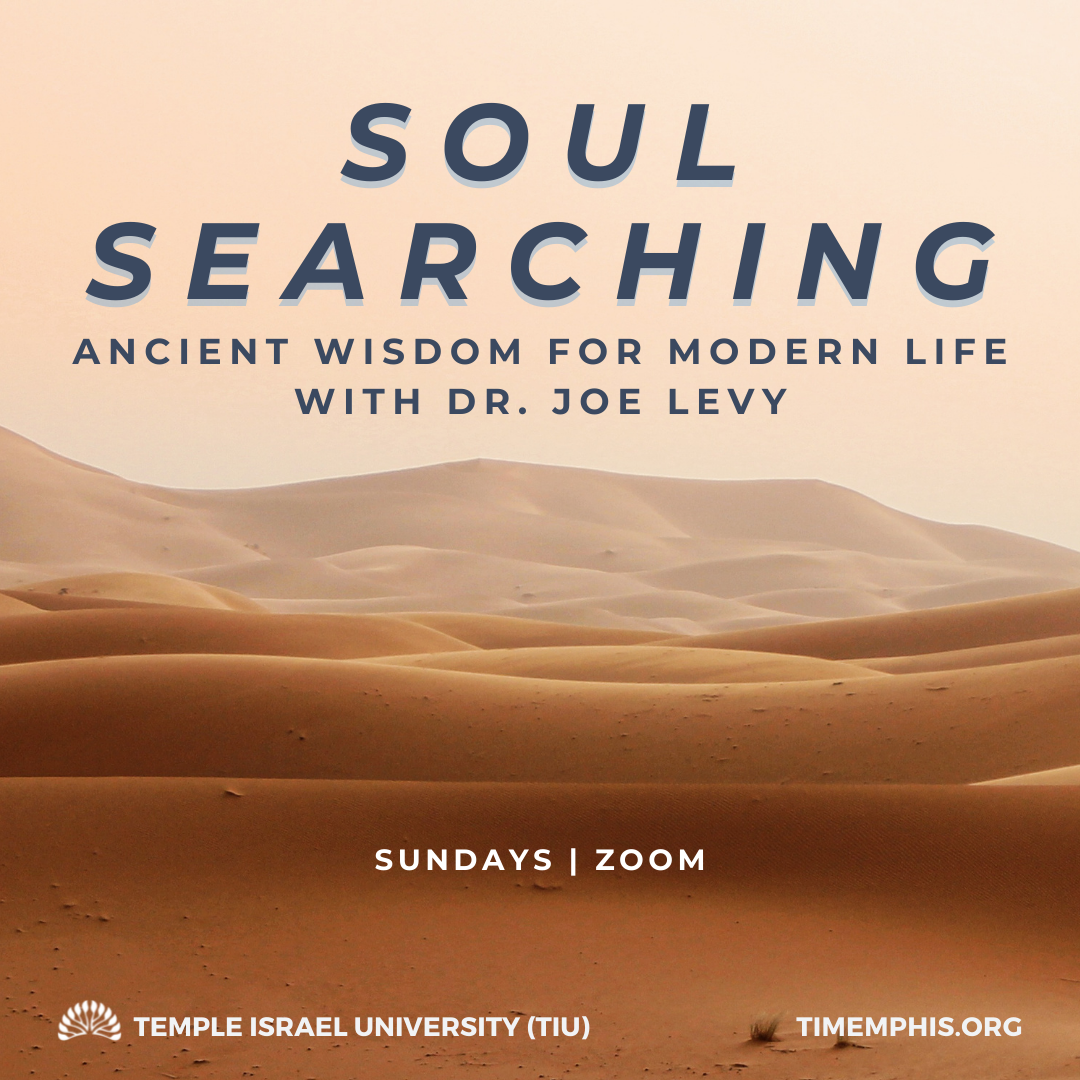 Dr. Joe Levy returns to teach Pirke Avot under a new class name, Soul Searching: Ancient Wisdom for Modern Life.
Starting January 8, Dr. Levy will help us understand the lessons from a text written ~1800 years ago and shares how they can enhance and guide our modern lives.
"This is an ageless work, benefiting life in any period in history because human nature does not change," explains Dr. Levy. "It is plain enough for children and deep enough for adults."
Click here to purchase Pirke Avot: A Modern Commentary on Jewish Ethics used in this class.