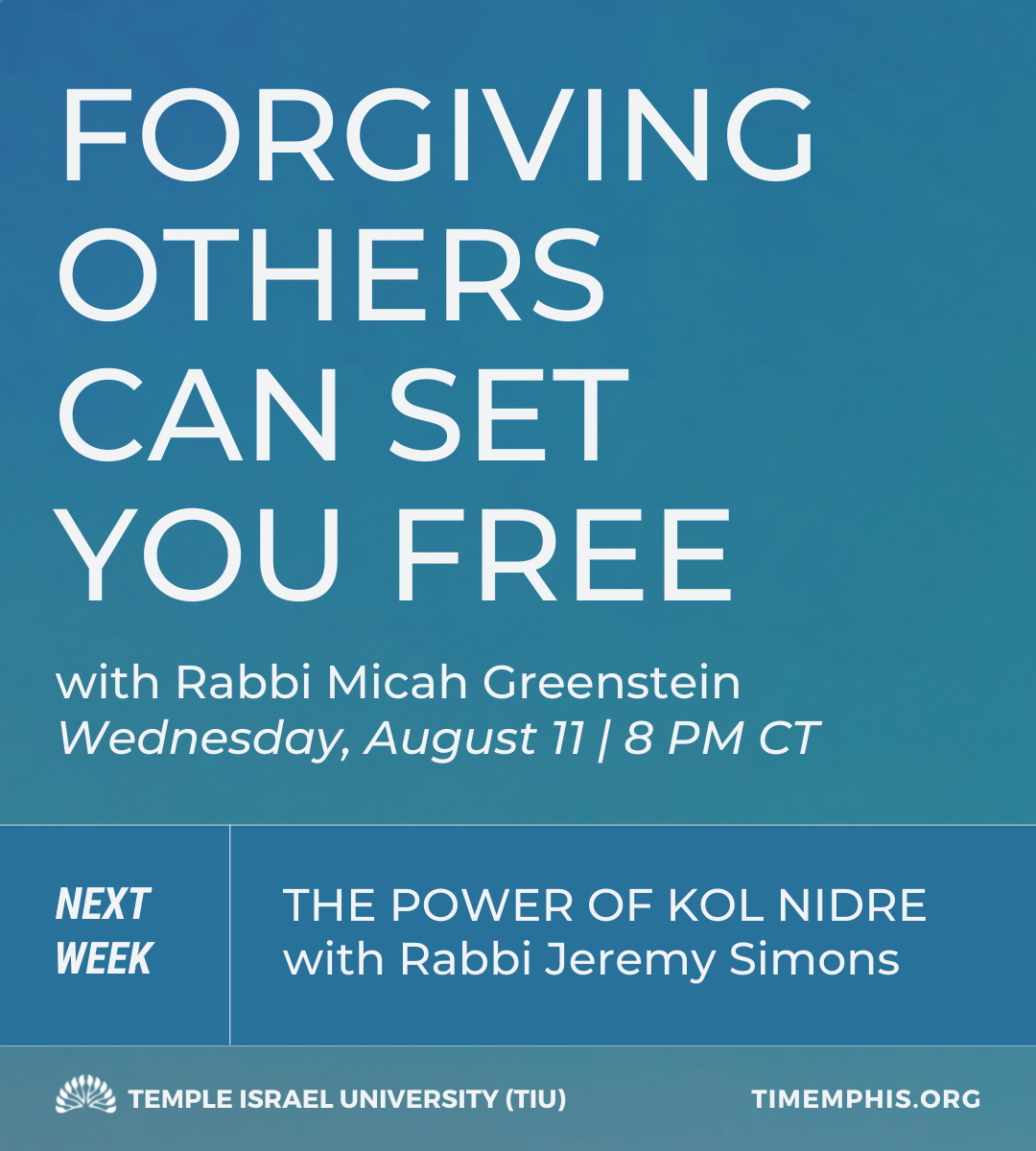 There are two ways to observe the High Holy Days – going through the motions or going deeper.
Judaism's prescription for forgiveness, whether forgiving one's self or forgiving others, heals the soul.  We will explore texts and wisdom from the treasury of Jewish teachings on how forgiveness – teshuvah – can make this New Year – and every new year – a personal turning point.
"Preparing Your Heart for the High Holy Days"


For the month of Elul, TIU is offering a series of heart-expanding classes. Join us as we learn and prepare for the High Holy Days.