Saturday Morning Learning
Shabbat is more than a day of rest, it is a day of rejuvenating the mind, body, and soul. There is no better way to do this than to join us for a robust Torah study!
Torah Study
Everyone is invited for an interactive and in-depth discussion of the weekly Torah portion. No registration is necessary. We meet from 8:45 to 9:45 am every Saturday morning in the meeting room.
Exploring Judaism
This 14 class series is the best way to get the breadth and depth of Jewish wisdom, history, and philosophy. This is great for those new to Judaism or anyone who wants to take a fresh look at our timeless tradition. We meet from 8:45 to 9:45 am on specific Saturday mornings
Sunday Morning Learning
Sunday mornings at Temple are some of the most exciting times to be a part of our adult learning community.
Hebrew
Hebrew is for everyone! It's never too late to gain the skills that will unlock Jewish prayer and enhance your connection to Torah, Israel, and the Jewish people. We meet from 9:30 to 10:30 am.
"From Abraham to You: The Next 2000 Years of Rabbinic Judaism" with Dr. Joe Levy
A continuation of last year's learning, Dr. Levy will pick this class back up on Sunday, November 3. Class meets from 11 am to noon.
Jewish Short Stories with Leo Bearman
Leo Bearman's popular class will begin on Oct 20 and meet from 9:30 to 10:30 am. He will be teaching Jewish short stories – the same title he has used for the past 25 years! Be sure to pick up your copy of the stories in the Welcome Center.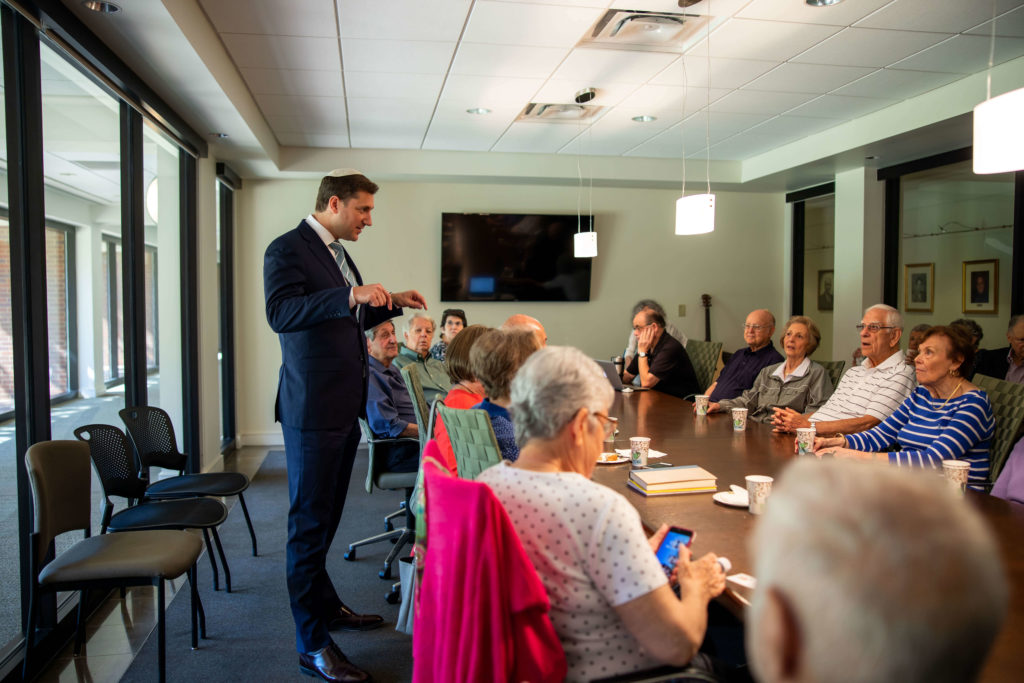 Weekday Learning
Coffee & Conversation
Join us each week as we gather to explore a wide range of topics, expand our minds, and share our own life experiences. Guest speakers are often invited to present. We meet on Thursday mornings from 10 to 11 am. No registration is required.
Lunch and Learn
Each month, we explore famous (sometimes infamous) Jewish personalities who have shaped the world and the Jewish people. Using film, music, and texts, this one-hour multimedia experience is the best venue for enjoying your lunch in Memphis! Bring your own lunch – light refreshments are provided. We meet on the first Wednesday of the month at noon. No registration is required.
East Memphis Lunch Club
This young professionals gathering meets monthly at local East Memphis restaurants. Contact Rabbi Feivel Strauss for details: RabbiFeivel@timemphis.org.
For information about Temple's adult education programming or to register, please contact Jan Klein or Rabbi Feivel Strauss.
---
Adult B'nai Mitzvah
Each of us deserves the opportunity to become a bar or bat mitzvah! Whether you are 13 or 93, you too can learn to lead a prayer service and read from the Torah. Anyone who has gone through this course will tell you this was one of the most meaningful and transformational moments of their lives. The course begins this winter for our May B'nai Mitzvah celebration.